Pachira in bad shape - yellow leaves, brown tips
Hello,
I need some help with Pachira that I got one year ago. For a few months all was good, but then it stopped growing and started to dry on end of the leaves and some leaves turn yellow and fall off eventually.
We are watering it every two weeks with around 2dcl.
We keep the plant right next to a window that gets direct sun for about six hours in the summer. It is east-facing, so it is getting morning/late morning sun.
Photos: http://imgur.com/a/GqW9u#0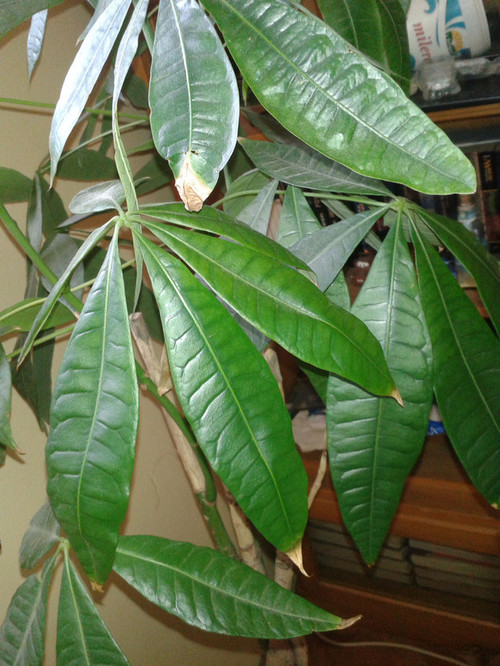 Here is a link that might be useful: Images of Pachira