Please Help Me Save a Pitiful Thanksgiving Cactus!
aharriedmom
(8B FL Sunset 28)
August 17, 2012
My husband's uncle works out of town and is gone for a week or so at a time. I've been eying a Thanksgiving cactus that lives at his house, because its pot got broken quite a while ago and it has gotten more & more pathetic looking. I've watered it almost every time I've gone over (not that often) because its been bone dry.
My MIL is in town and staying at the uncle's (her brother) and last night she said for me to just take it. So I did.
I will likely have to give it back where it may go for well over a week without being watered so I need to take that into consideration when I choose a potting medium. I also worry about the fact that it's extremely unlikely that it will ever be fertilized, unless I get over there - which will be much less often over the winter. So what should I do for this poor plant?
(there possibly is an option that I refuse to give it back unless someone vows to take better care of it)
See? No pot.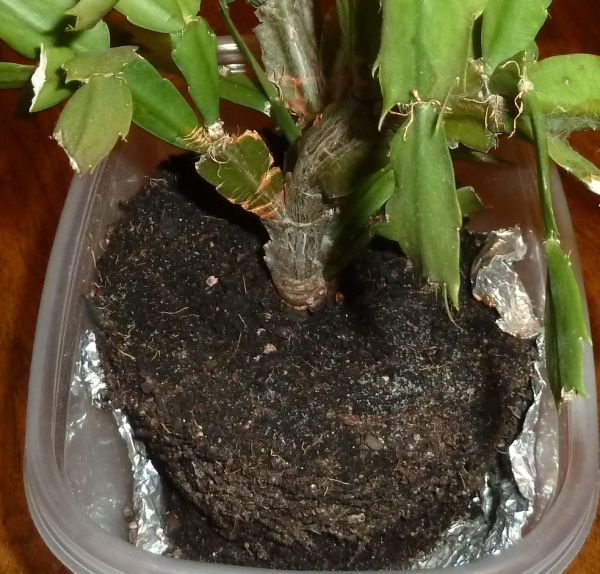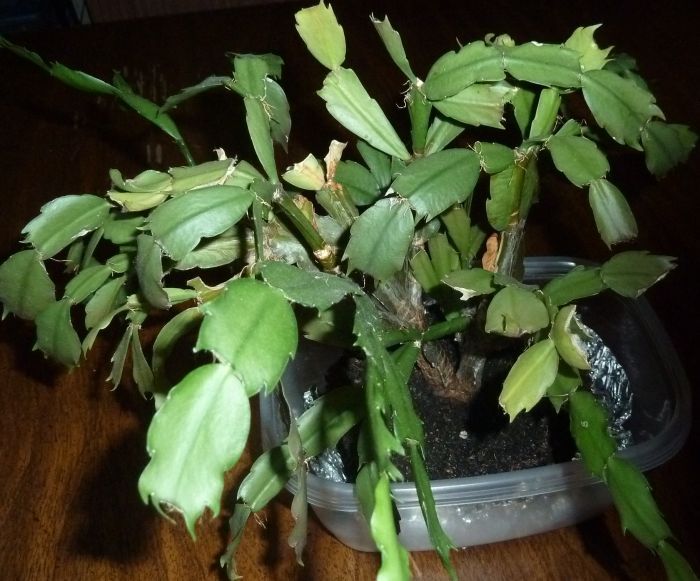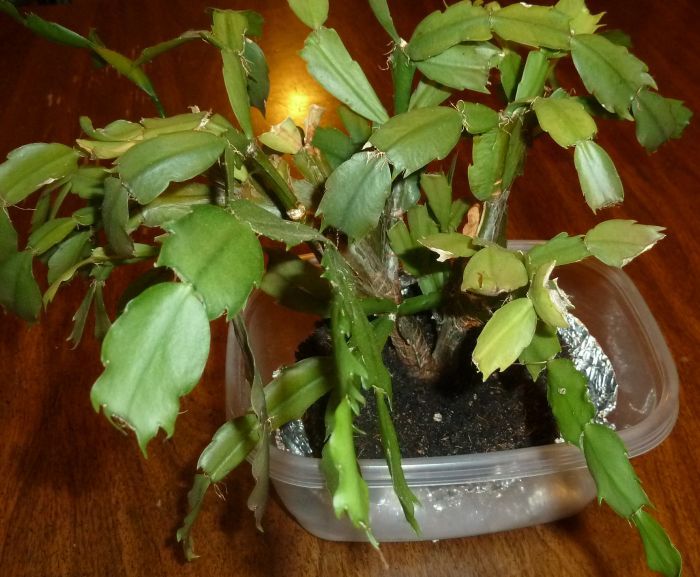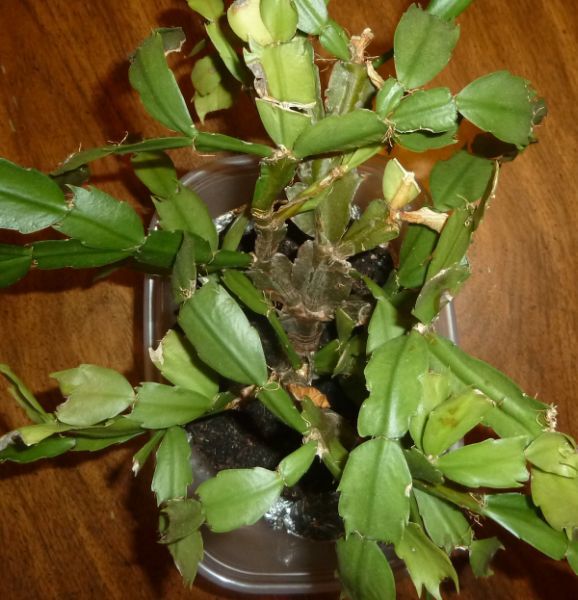 And so you know it's not my horribly neglected plant, here's one of mine. It also needs to be repotted but I potted it up a few months ago and it seems to be fairly happy with the situation for now. (but with the picture I realize how dusty it is and how much it needs a bath. Embarrassing.)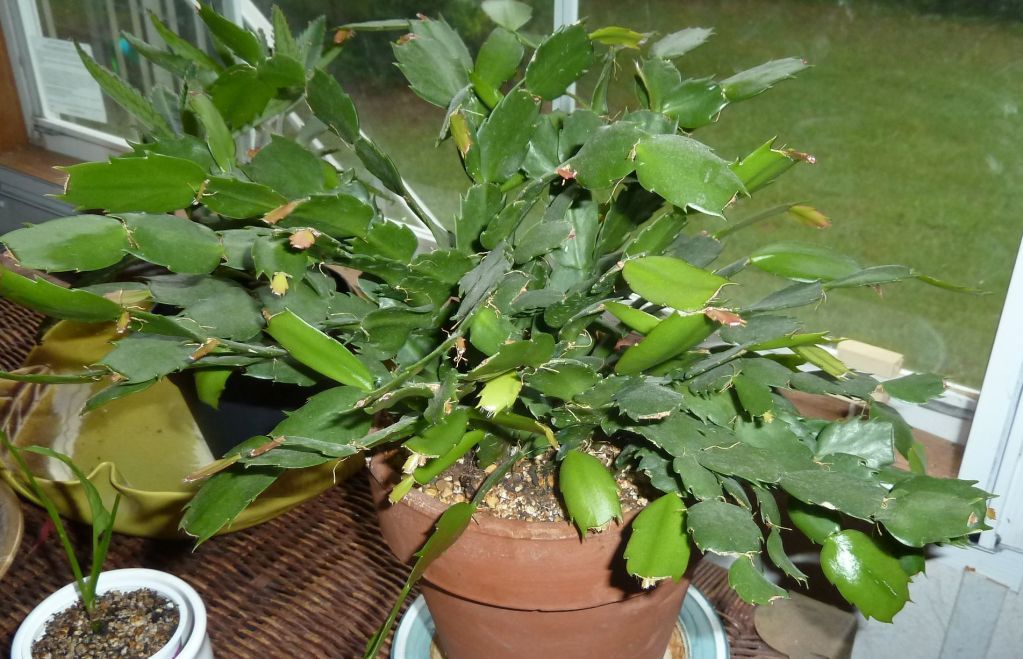 (that's a baby peace lily in a yogurt cup next to it)