New to Plants, Need Help -- Dracaena, Pothos, Pilea
Hi everyone,
I'm new to plants... I've previously dabbled with outdoor plants, and this time I thought it might be nice to have indoor plants instead.
Problems I've noticed that I need some help with.
Dracaena -- Originally I had it near the window. I noticed that the leaves were becoming brown on the tips, so I moved it to the top of my bookcase. After about a week, I noticed it was losing its colour and turning yellow... so I moved it back by the window and it seems to be recovering. It gets maybe 1-2 hours of direct sunshine, as the window is facing West. Is it normal for the tips to be turning brown? I think the problem may be the dryness in the air, so I am trying to mist it every day. I water it once a week.
Pothos -- One plant was originally deep green. Now it's turning marble like the other plant. Also, the stems of both plants show dark lines. Overwatering? Underwatering? I water them about every five days, but I make certain that the pots drain and that the roots aren't sitting in water.
Pilea -- I've put it in the corner by the window. Some of the leaves are turning brown/black/white! I water it every 5 days.
(I also have a fern and its tips are turning brown too.)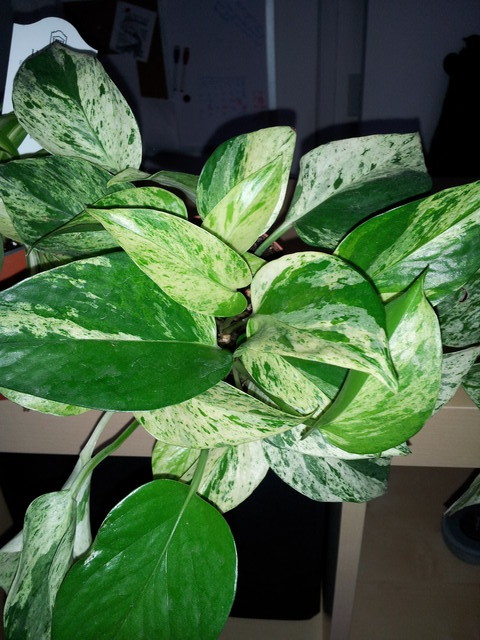 This post was edited by Nieting on Mon, Aug 26, 13 at 13:12