Chloriosis or a more serious issue?
paul_
(z5 MI)
August 3, 2013
I've had this Dracaena (lost the tag somewhere along the line ... don't remember if it was a 'Pandora' or just what) for a number of years now. Over the past year or so, I have been noticing a great deal of yellowing/yellow spotting on the leaves.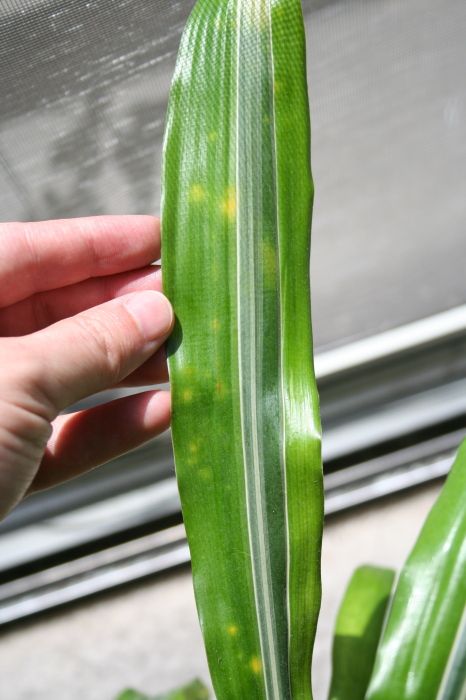 New leaves emerge "clean" but do eventually develop the spotting. Plant is grown indoors in an area that could be considered "bright shade", I imagine. Have not noticed any bug issues like spider mites and definitely no scale or mealies.
Thoughts?