I've been BUSY! :) (See My Pinterest page!!)
aussie_mum
(3)
March 7, 2013
Hi folk
I have been beavering away in my hot shed (yes, it's summer here in aussie-land!) gluing lots of things together!! I have at last finished 2 totems, several plate flowers, a heap of mushrooms, and have branched out into 'cake stands'.
Yes....I am addicted! LOL!
I recently went to a heap of op-shops and bought more supplies and so I spent one afternoon 'plating up' 20 new flowers! My garage floor is COVERED in "plate flowers" ready to be washed and glued! (see attached photo!)
I have too many 'finished projects' to post here so i have uploaded photos to my 'pinterest' page. I've posted a link to it below. Your feedback would be appreciated.Thanks :)
I am so happy with what I have achieved - I just can't stop making things! Help...I think I need an intervention! LOL!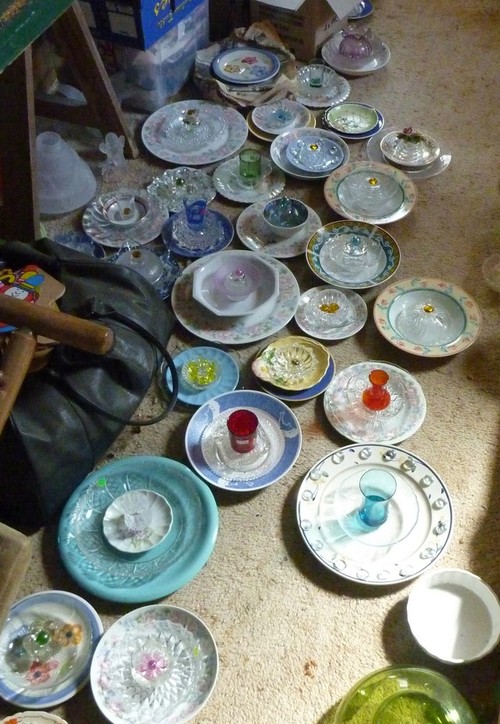 Here is a link that might be useful: My new PINTEREST page with photos!