Third cucumber seedling dies.... What did they teach me??
saoodhashim
October 17, 2013
I know you all have been saying that cucumbers are not transplant friendly, but I still went ahead with indoor starting and had three seeds germinated in a 4" pot. One died earlier after showing its first true leaf (that I discussed in another thread the link of which is provided below). The other two also died in the same pot. These two however, fell over - their stem became weak and it fell to the ground. The pic is included.
I don't know why this happened. This all happened even before I had done any sort of effort to remove them from the soil for transplanting. They had about 2-3 hours of morning sun and then had around 12 hours of 6500K florescent CFL kept at a distance of 2-3 inches above them. Watering was also done when required.
What can I learn from it?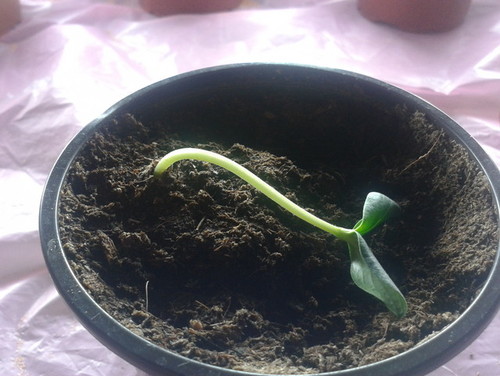 Here is a link that might be useful: Cucumber seedlings.