Getting alittle fresh air
Hi everyone! I know I haven't been on much, but I have been having a hard time with anything these days but getting my knee better, but I do think of all of you often..
anyway, thought I would share some pics of my plants getting some fresh air for a while, hope the overcast stays and the sun don't come out for a while.
This is my Hindu Rope Hoya-- not sure what the white stuff is on this, it is only on these leaves and not spreading to other leaves, and it doesn't come off. Should I just cut the leaves off? or leave it as is? I doesn't seem to be bothering anything for the moment.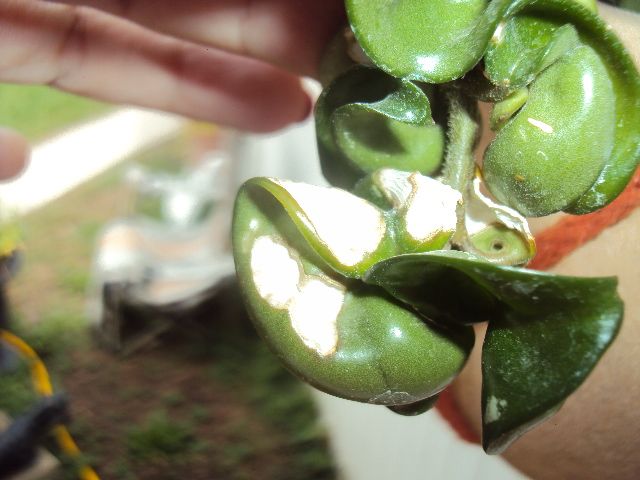 and these are my little ones-- some have new starts, some are just sitting there doing nothing. I keep thinking I am doing something wrong.. but they seem healthy so I guess I am not going to worry much--

and this is my husbands pride and joy!! (finally talked him into doing this and getting them off the cieling of the bedroom!!)


(and the truck and rv in the background too-- lol)
Well, I will try to get on more often, post more pictures. (I do have a lot more-- lol)
Hope to see you all soon!
Marjie