Stuff just sitting around...
rock_oak_deer
(8b TX)
March 22, 2011
Is now a wreath for the shed!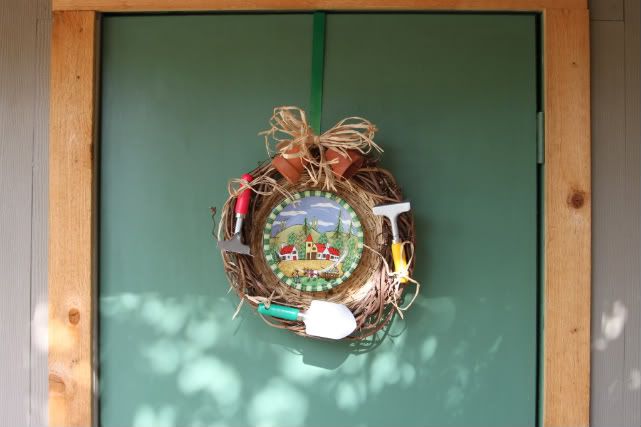 The long view
The plate is attached with a springy plate holder to a flat basket and wired to the grapevine wreath. Everything is misc. stuff I had already from various junking trips.