Garden Mushrooms & Facerocks Ready for the Garden!
jeannespines
March 6, 2010
Been working on some cement mushrooms & my fav Facerock mold for my gardens...poured this winter & just painted some up this week. The mushrooms are made from empty toliet paper rolls & glass bowl...the facerock from a mold I bought on e-bay: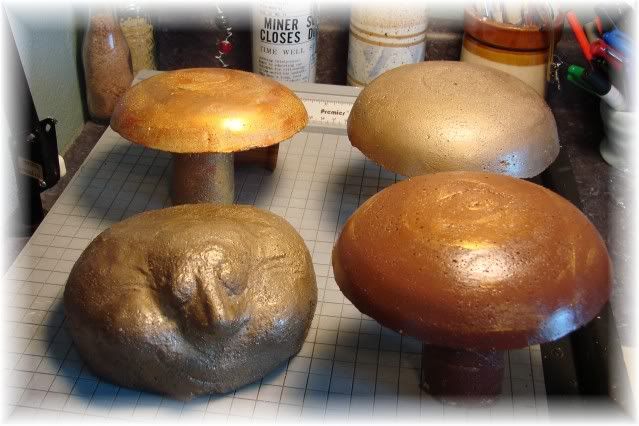 Closeup of mushrooms: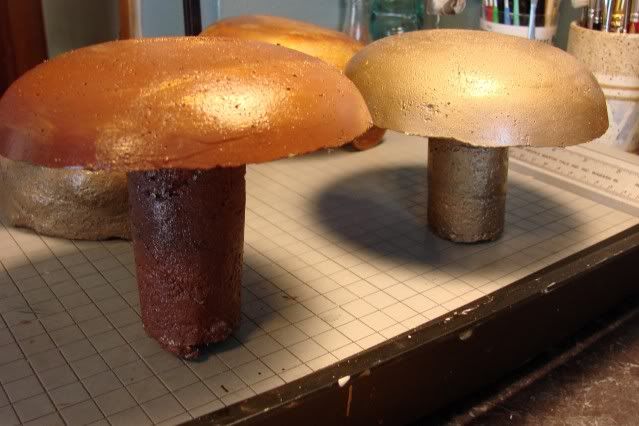 Here's the rock again:
And here's the facerock in the cement form (unfinished):
They will look much better when they are out where it is "green" again (not yet!) & in amongst the plants!
I used metallic acrylic paints (those small bottles you can buy anywhere) & then spray on a coat of Rusteoleum Clear Enamel...the one mushroom is Patio paint (same small bottles) & then I don't need to use clear enamel.
I leave outside & last yr. the paint lasted pretty good except for one spot on the nose. Thanks for looking! Jeanne S.