I finally found one!
Hi All you green thumb people you!! lol, Good mood I am in, take it while it is here, never lasts long with me.
Anyway yesterday I actually got to go to HD and look-see what they had. I have been looking for a Donkey Tail, Mule Tail, whatever you want to call them, for a long time now.(tag said both names and Hybrid, me being not too smart have no idea what that means-- lol)
I finally found one! The cashier thought it was kinda pricy, ($5.00) and I told her I've been looking for one for a while now, she said that may be the reason for the price~ low demand? But I didn't care. I wanted it. Here is my new addition to my family~~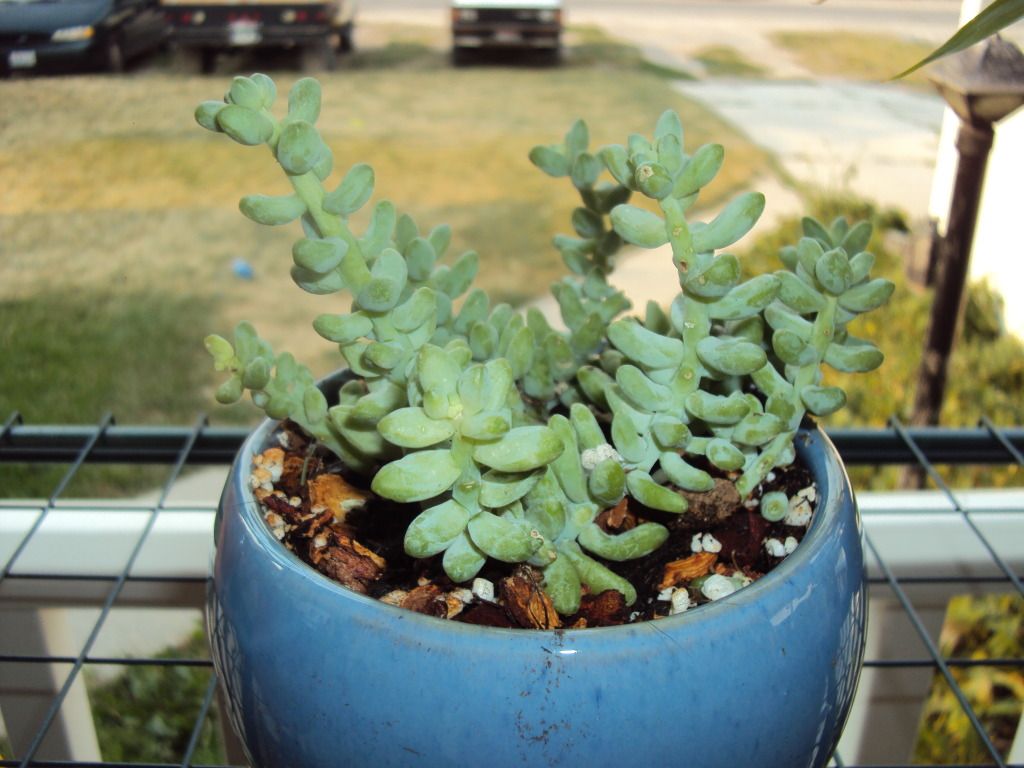 I think he is purtty!
Marjie~~ a very satified person right now :)