garage sale finds and latest totem
azcactusflower
March 15, 2011
Went to garage sale during the weekend. Found the following
A white peralized planter, about 21 in. high,($2.00),a vase about 14 in. high,($1.00), 3 nice cups ($.75), teapot ($2.00) and a mini teapot shaped like a flower ($.25,) total $6.00.
I really love the vase. It is a desert scene and the scenery is raised above the surface of the vase.You can barely see it in the pic. Everything has been painted in gold craft paint. It is really nice and very pretty. Somebody took time to make this, Really surprised me when the lady said $1.00! I though she would ask at least $5.00!!!!!
Also wanted to share a pic of my latest totem. In honor of our litttle Junk Train friend, Campbell, a froggie totem!!!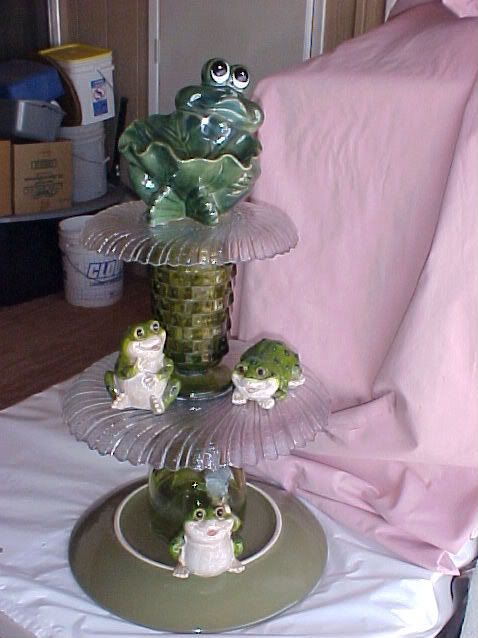 I still need to add some bling to it. I thought I would add some gem stones and maybe a ceramic flower to the lily leaf the top frog is holding. What do you think?