Couple Mushrooms & Wooden Shoes
jeannespines
March 2, 2011
DH & I have been pouring mushrooms & some whimsical face rocks for a few weeks now...some didn't set up very good...we tried to use up some old mortar mix in w/other Quikcrete...needless, to say, I have some broken 'crete in my garden mulch & gravel driveway now! LOL!
But, here's a couple I'm putting out in the gardens in a mo or so (when the ground thaws)...used bubble wrap on one & kept the other one kind of natural colored...both are painted w/patio paints tho...the metal rods DH recycled from a patio umbrella.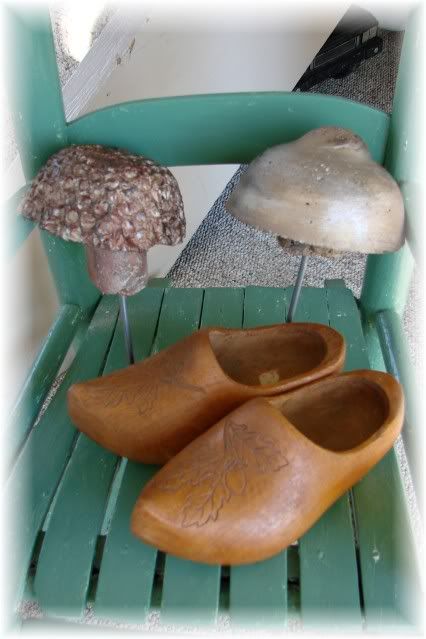 The wood shoes were a steal! $1 rack at an antique store! 'Shrooms & Shoes, what more could you ask for!!! In this pic, they're sitting on kids' rocking chair...I'm going to plant Hen & Chicks in the shoes, come Spring. Jeanne S.