Should I pot these up?
I bought this Aralia Olympia (Dizygotheca elegantissima) about 10 days ago, and while the plant seems in proportion to the pot (plant including pot is 12" tall - pot is 3.5" across) I slippped it out of the pot to take a look and I see lots of roots.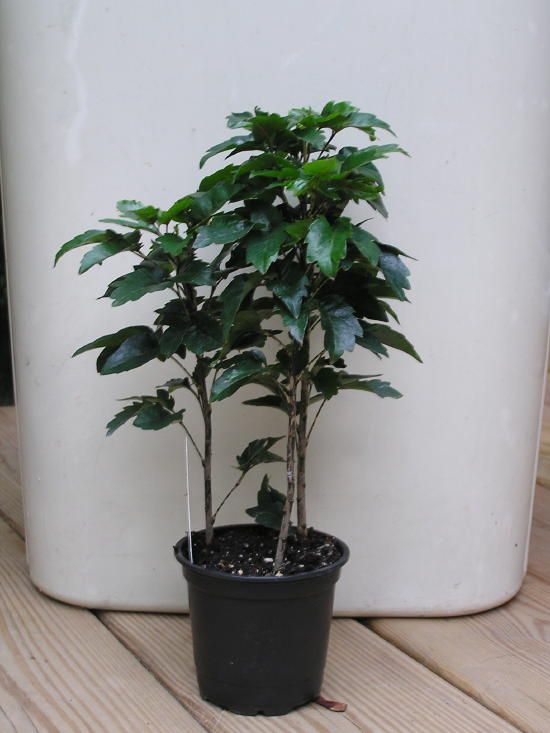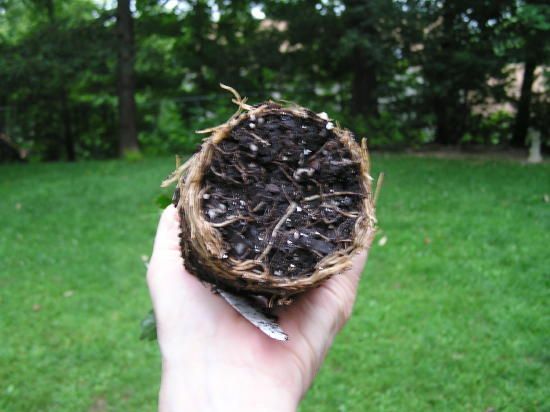 And that Mikado plant has roots coming out of the bottom of the pot. I can't get it out of the pot to look - I will have to cut the plastic pot with scissors. Because I just got these plants I would think I should wait until next spring to put in the next size larger pot, no?