pagoda totem & plate flower accidents
concretenprimroses
(4B NH)
March 13, 2011
yesterday 2 girlfriends brought their glass stuff over so I could show them how to make plate flowers and totems. We had so much fun! I don't know what I was thinking - I didn't take pictures. :I made a pagoda, inspired by a fellow junker who made one a few years ago out of metal - maybe Robert?
Here it is: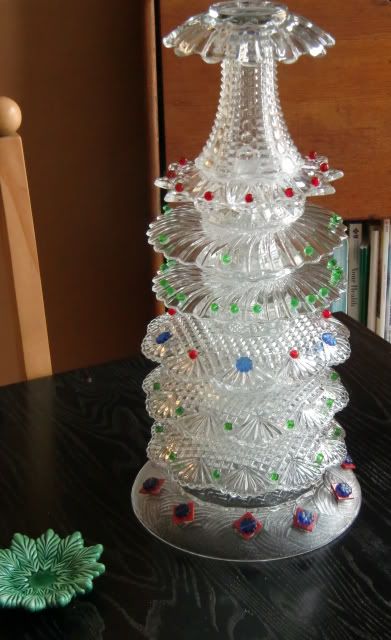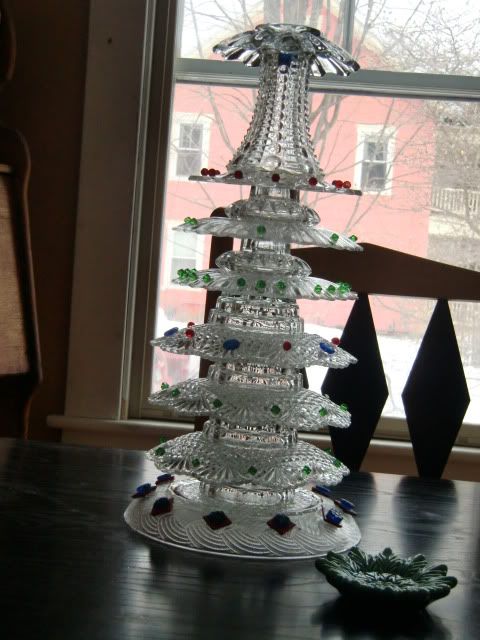 I think I'd like to put in ontop of a pot similar to how I have my concrete totem in the next pic so it will be more at eye level. Tho its going to live on the back porch until May or June.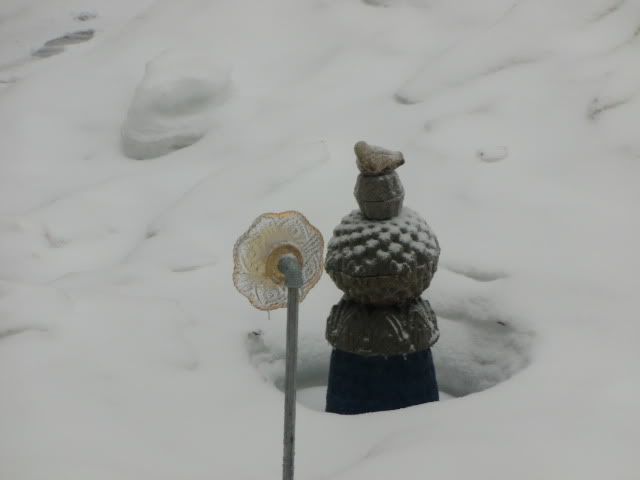 And finally: 3 of my plate flowers fell off their spoons. I believe I just attached these spoons with silicone. I've got to find Automotive goop. HD stopped carrying it. Fortunately they fell into snow and didn't break. This is looking at the back sides from my living room a few weeks ago.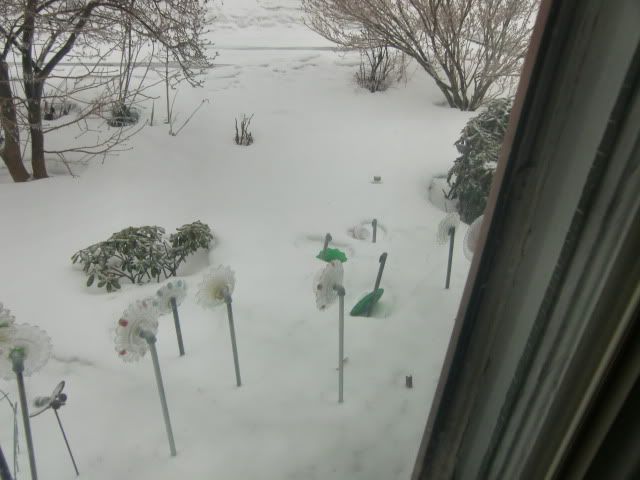 How is everyone's stuff holding up this winter?
Kathy