Meet the latest Cartjumpers
pirate_girl
(Zone7 NYC)
August 17, 2012
Hello everybody,
It's dangerous when I stop by Home Depot, I almost always end up w/ a few plants. But they're so cheap & if you know your plants a bit, they can be good deals too.
Here's a mini Phal (pardon the head tilt, the pic won't rotate)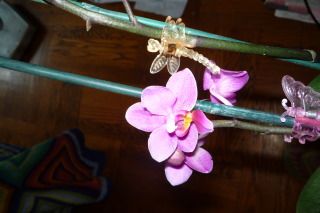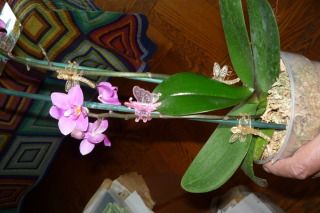 A variegated Dizzygotheca elegantisima, so handsome
A closer look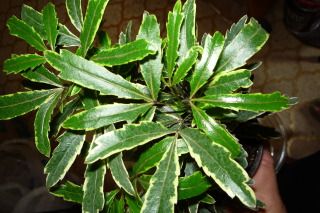 an ordinary Hoya compacta that I haven't had for some time, extra nice w/ 3 growth tips,
again closer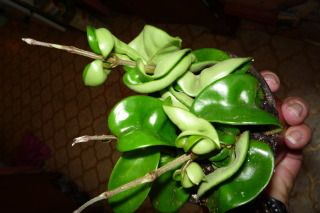 and my Beloved Balfour Aralia, of which I can never get enough. Eventually I lose it, so I'm always buying a pot or 3 whenever it's around.
One of my most favorite plants of all time!! I wish I knew how to keep these going longer, anybody?