Froggie totem finished
azcactusflower
March 17, 2011
I added some glass gems and some flowers to my totem. I really like it. What do you guys think? My sister-in-law loves frogs and she would like to have it. Maybe she'll find it on her patio one of these spring days!!!!!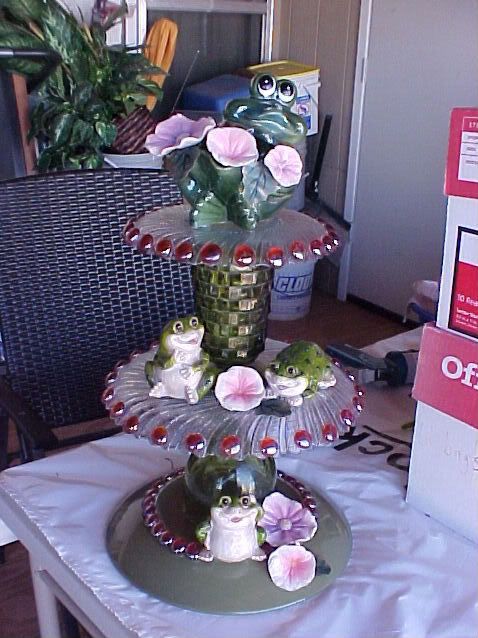 This is a close-up of the top froggie.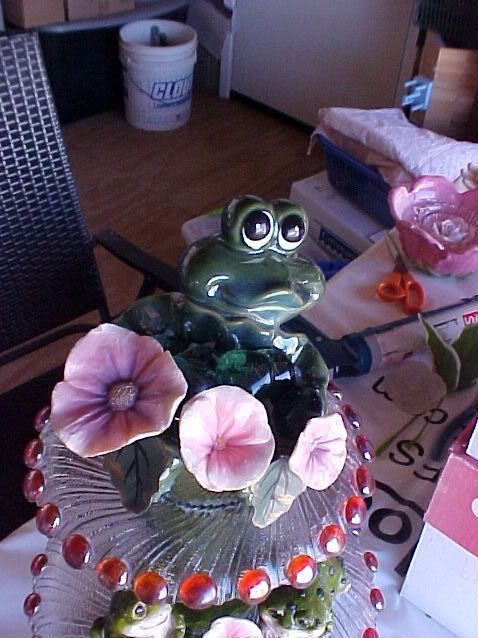 This is a close-up of the bottom part of the totem.
Anyway I had fun with it and am ready to dig out some more STUFF and put together another one. Thanks for looking again at my froggie totem. Happy St. Pat's day. My little green guys fit right in!!