Is this a spider plant?
Aaron_and_Lais
(8)
August 26, 2013
As we were strolling around Ikea, we came across this cart that had small live plants (this about 4 months ago). When we purchased it, the sticker on it said - Chlorphytum.
Looking at it though, I'm not sure it is a spider plant, it doesn't really look like my other spider.
What are your thoughts? I saw something similar the other day that had a label on it of "decorative grass".
This picture was taken today.
If this is a spider, is it one that will or will not have babies?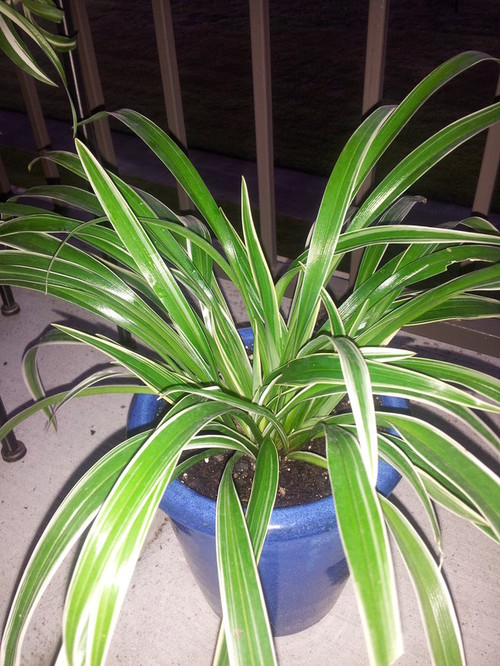 This post was edited by Aaron_and_Lais on Mon, Aug 26, 13 at 22:41