More Cement 'Shrooms & Whimsical Garden Rocks
jeannespines
March 30, 2011
I got some more whimsical garden rocks painted & some 'Shrooms ... today got out to the shop w/DH & I took an old drawer from my garden shed...DH cut pc of hard foam & peg board & we put this tog to display 'Shrooms for Farmer's Market beg in May:
Some I've kept for myself, too, but the frost isn't out of the ground yet. Here's another view...the small one has an old metal "curler" for a stem...had a little cement left one day & I tried to find something quick...the "curler" was in my junk drawer! LOL!
I use some "patio paints" for outdoors but also use acrylics ...DH & I spray them all with clear. Mine has held up pretty well even being left out in winters. Here's some rocks:
And some call these "spirit rocks" ...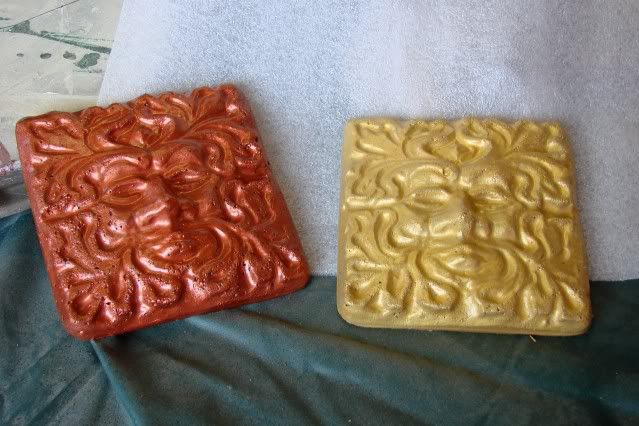 And, even tho it is colder than normal, Spring has sprung here in Iowa...here's a bunny & some Crocus...right now they make me smile (like the whimsical rock faces!):
TFLookin'! Jeanne S.