Colonial Birdhouse Finds a Home Today
jeannespines
March 30, 2011
This Colonial Birdhouse I bought in the Fall at a thrift shop...tried to decide whether it would be indoor decor or out...on this beautiful, sunny Spring-y (colder than normal) day, it found a home in my Lily Garden. This is the Fall pic on the porch:
Here in the Lily Garden (no lilies ...kind of dreary out there right now!):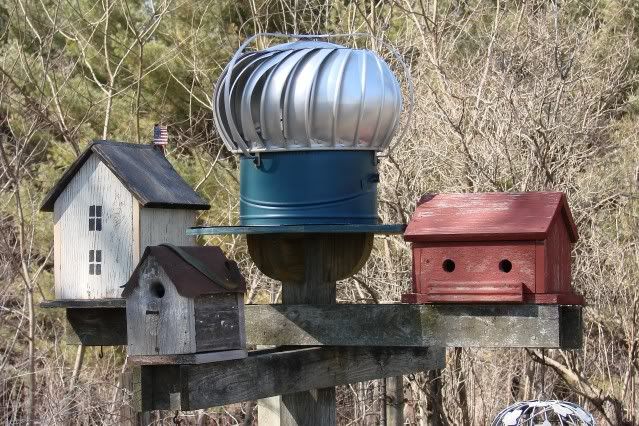 While I've been recuperating this month, DH took a pattern & built 2 more out of sturdy barnwood planks...I'll be painting them soon for Farmer's Market (or gifts).
Happy Spring! (gardening w/your GJ!) Jeanne S.