Plant ID Please
jane__ny
(9-10)
September 10, 2010
This 'tree' is growing in my office at work and sadly neglected. I received it 5 yrs ago as a stick I was told came from Hawaii. Was told to stick it in dirt and wait until it sprouted. It did and lives at work. I have no idea what it is but it needs repotting and I need to know whether I can root prune it. I have no room for a larger pot.
It grows in that window which is very dim. North light only.
Picture of plant 3 yrs ago-Right corner of office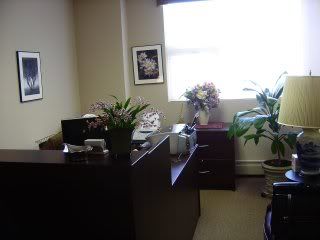 Picture taken this year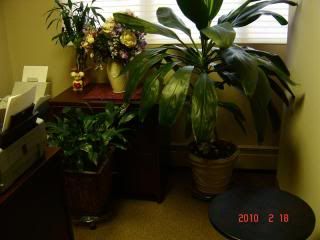 Any advice would be appreciated.
Thanks,
Jane