this is so sad, I wanted to cry~~
Lamora
(4)
September 19, 2012
Hi, this belongs (belonged if I can heal it) to a woman that I, EVERYONE thought had a real Green Thumb! She has one in her house that looks real nice, why she did this is beyond anyones guess.
She is about 85yrs old, but still, this is sad. She asked me to "fix" it. I washed all the MUD off, there were hardly any roots to speak of. I put it in MG/furtilizer (not the moisture control) with perlite, a bit more perlite than soil. (I thought it could use the food in the soil, is that ok?)
This is what I ended up with.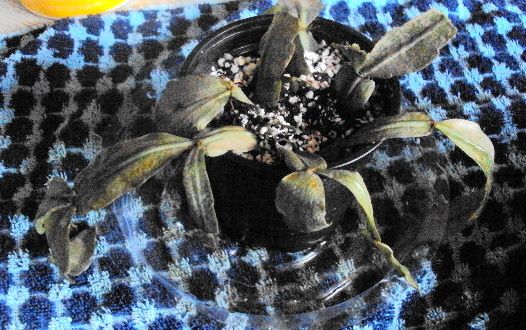 I told my husband that IF I can make it come back, she aint getting it back! lol. That would be MY MIRICAL!! (sorry for the spelling, my spell check walked out on me, I think I was overly abusing it! lol)
but what do you think about my new project? any hope at all? I will try to get a better pic of it today. This one didn't turn out too well.
Marjie.. (hopeful for a plant) :)