First attempt at Plate Flowers, Photo's!
Barbara Kelly
April 30, 2009
So, I've been collecting plates for flowers for awhile now. I recently found some copper thingys called Bell Hangers and glued them (GE II) to the back of the largest plate. I then bought a 10ft joint of copper tubing and cut it into 4 stems. It's very easy to attach the flowers to the pipe.
What do you think?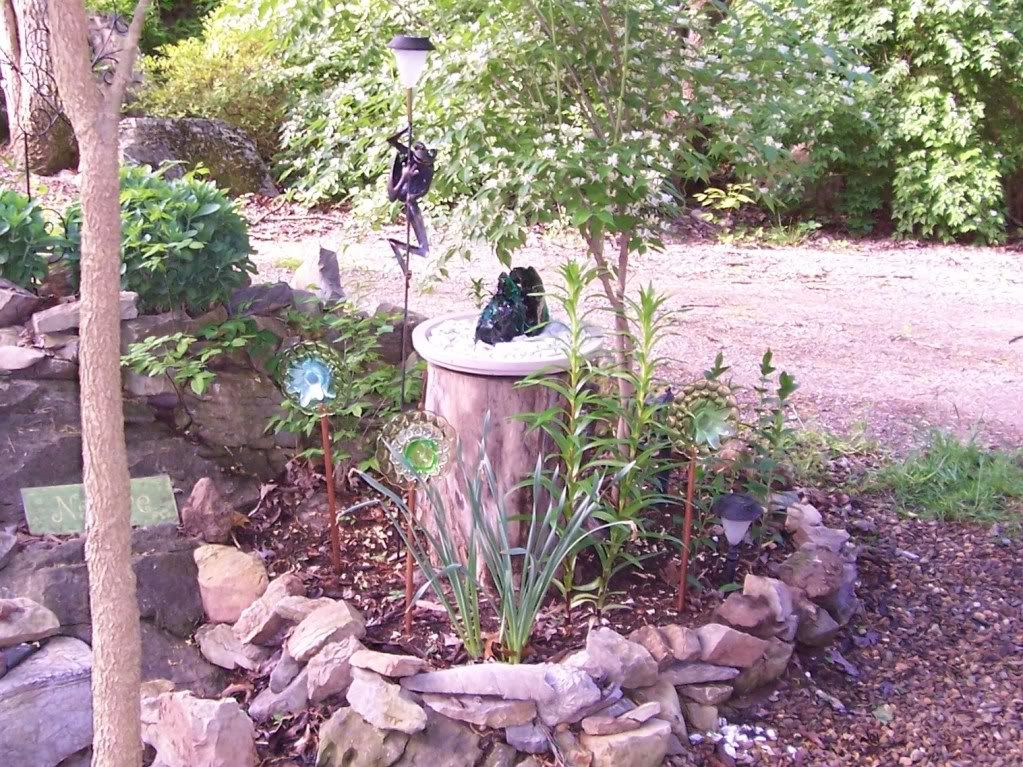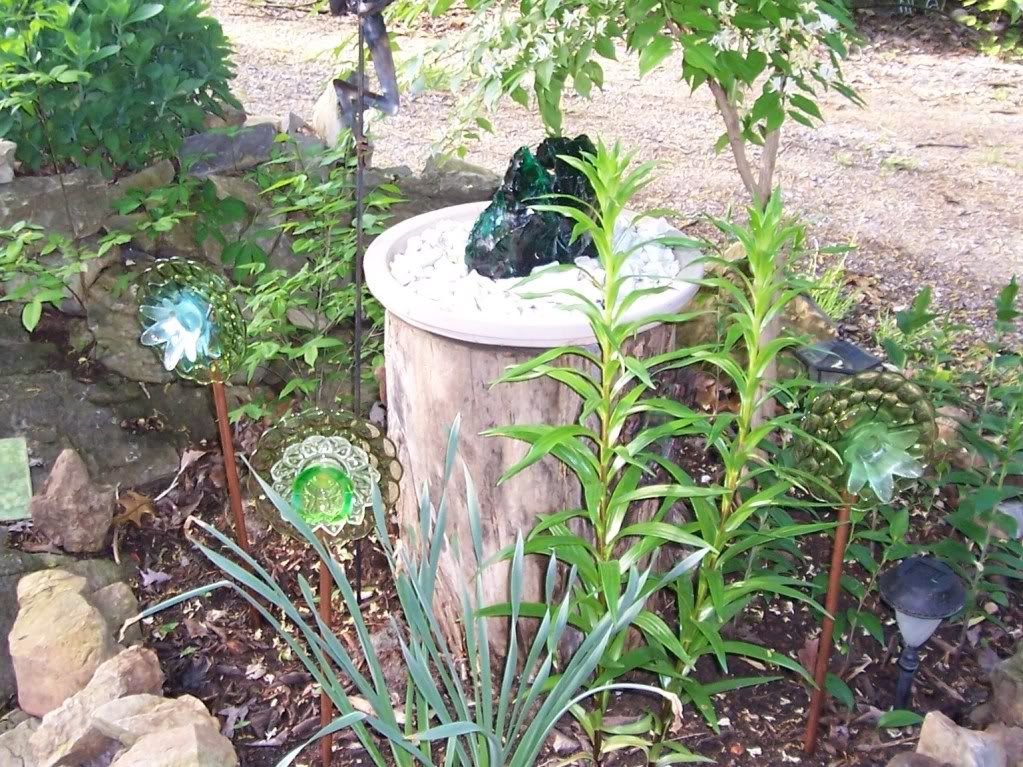 Let me know if you want more pictures, their alot of fun to make, the hard part is waiting 24 hours before you can "plant" them..