Who needs a flea market...
gail_ish
(5a ON)
April 19, 2011
When you live on an old farm. There are a couple of spots where the previous owners used to dump their 'trash':
Here's an old bike that a tree has grown up through - I'll be cutting it down to get to it, but I'm not sure what I'm going to do with it - I already salvaged a full size one & have it planted up: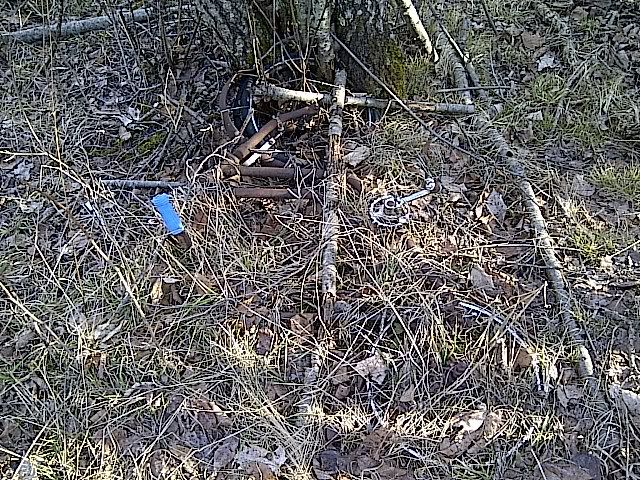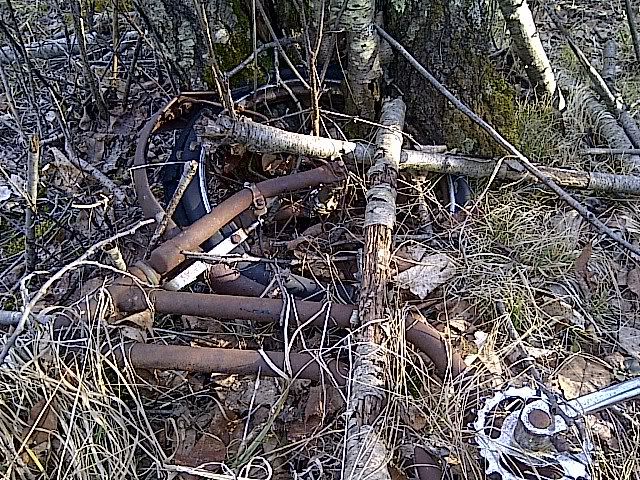 And here's a picture of some other stuff:
Even an old wagon wheel with it's centre:
How lucky am I?!
Thought you all would be the ones to appreciate this :)
Cheerio,
Gail