Dying pothos ivy (Epipremnum aureum?)
I've been tending to a once-discarded pothos ivy for just under a year. It's quite large and vines around a rising metal cage sitting in the soil. Lately I've been noticing that new buds are turning black and dry, especially around the edges and inward (as seen in this pic). The cores of the leaves are green and fleshy, and do not fall off easily. And I do lose some leaves to yellowing (you can see one on the bottom center of this pic too), but I always thought that was normal for pothos, or related to over-watering?
Couple more pics below.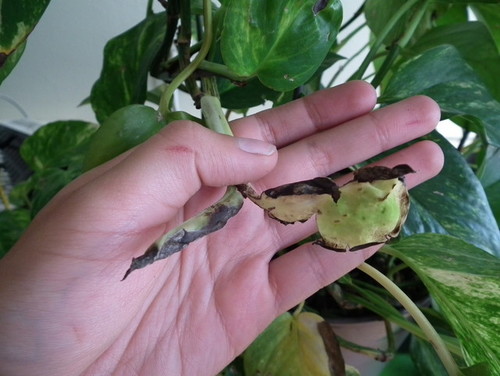 This post was edited by ahyom on Wed, Sep 18, 13 at 12:10