Totems ready for glue
marquest
(z5 PA)
April 14, 2012
OK as promised. I am posting my first totems. They are not glued yet and I am not married to the design so if there are any suggestions I am open.
For those of you that have not followed me. This is what has been going on.....
I retired and finally I could join all the fun you all have been having. I did some idea borrowing from here and around the net. Went in search of glass. Boy that has been fun.
Then I tried to put all the glass together and found it is harder than I thought. I went out in search of more glass and some plates to make them fit. More fun.
Finally I decided I need more room and to get a good sense of what they would look in the sun light I decided to lay them out on the lawn. I though finally this is going to be good. WRONG. It started to rain and has been raining since. Today I had 3 hours 7 am until about 10 it is raining again.
So I have these laid out as my beginning.
All clear Crystal. It is very sparkly It does not show how blingy it is laying down.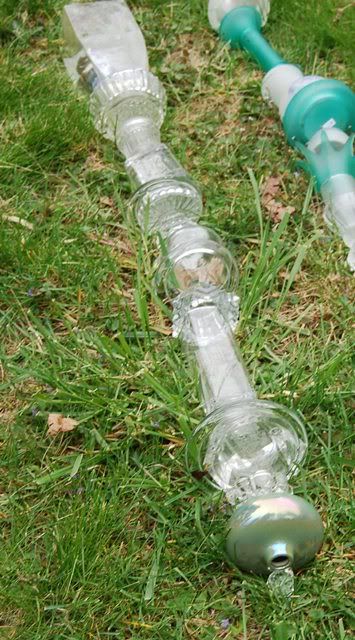 Mini Frog glass. I have lots of frogs I am doing a frog garden.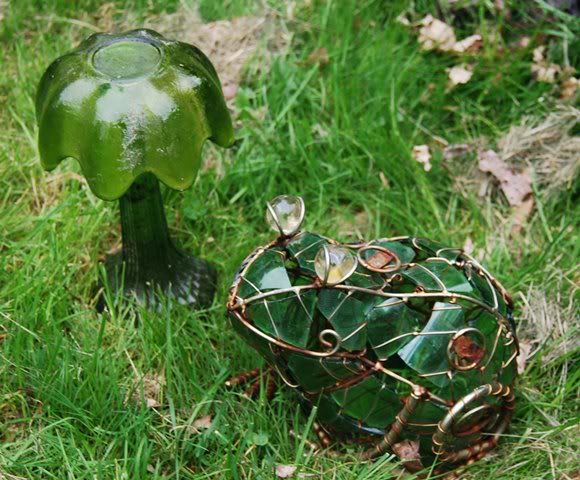 Blue and green stack- The bird has a green accents again cannot see it very good. But the bird is a good match.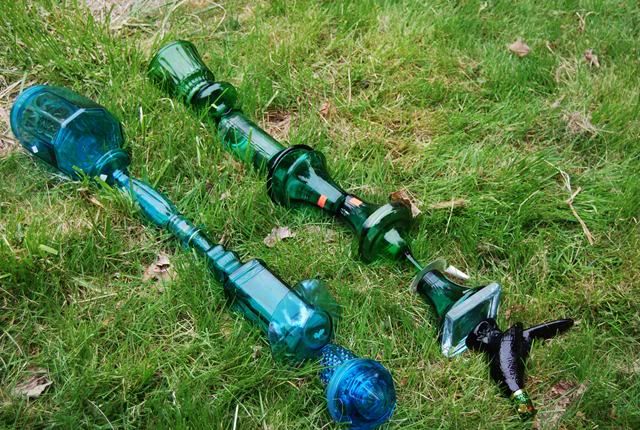 My White and blue oriental theme.