Hello!
CorpsmanCooper
(FL8b)
September 14, 2012
Hello everyone! I'm new to this forum. I can mostly be found in the succulents and cacti forum (I recognize some names here). However, I'm just recently really getting in to house plants. What do you consider a house plant anyway? Is it a plant that comes in the house? If that's the case I have a lot! My succulents come in during the winter. The ones that I truly consider a house plant though are nothing spectacular. I have 2 Golden Pothos, which are currently suffering because of my extreme neglect, a Marble Queen Pothos that I recently purchased and a Maranta leucoreura that I just bought last night. I love the way house plants look. I only wish I had more space for them. Well . . . to be honest I have plenty of space. However, I have small children so leaving plants in places where small hands can get to them is a no no in this house. It will probably be that way for many years to come unfortunately.
Here's the mother plant of my golden pothos. I forgot to water it for an very extended period of time and the leaves closest to the base fell off. It was hanging about 4 feet down the cabinet but today I decided to give it a hair cut.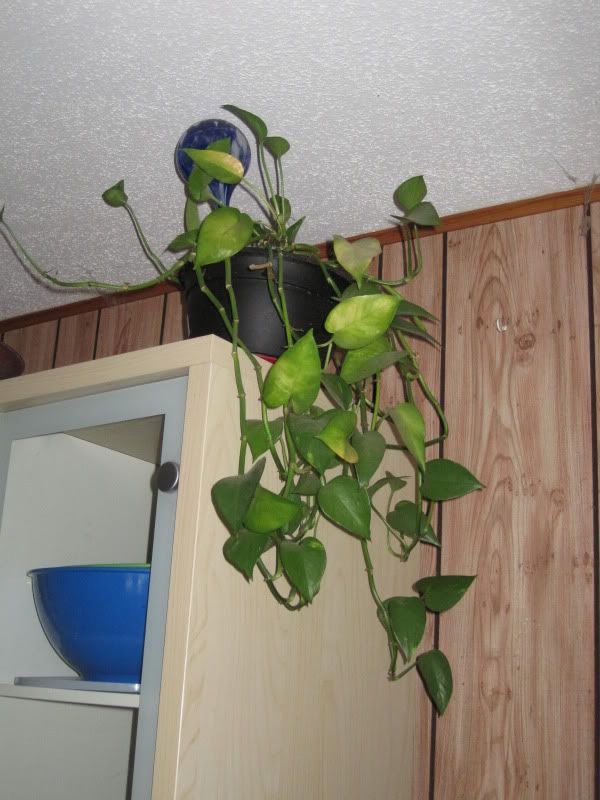 Here are the cuttings from the plant above. I'm going to root them and replant them back in the pot to fill it back in.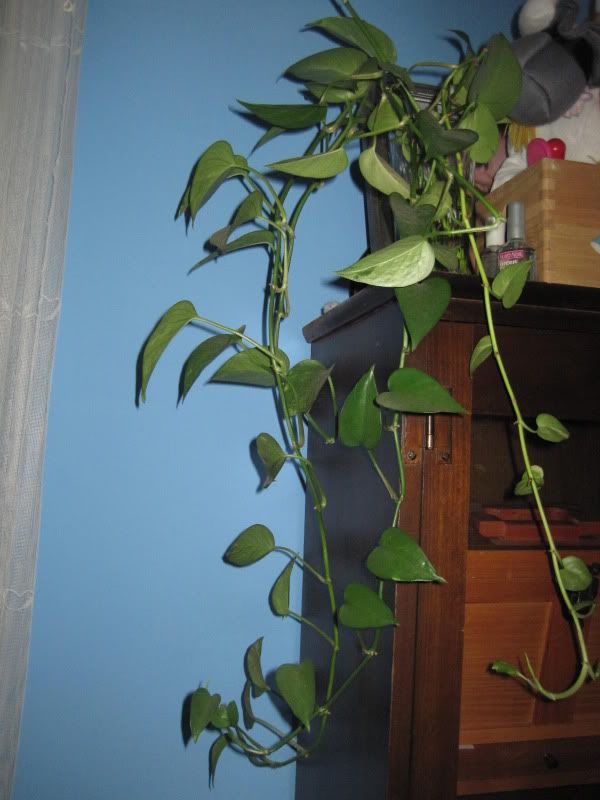 Here are some cuttings from the mother plant that I took at the beginning of the summer. I had this outside and I don't think it liked it much because it had massive aerial roots and the leaves are very small. I'm working on nursing this one back to health as well.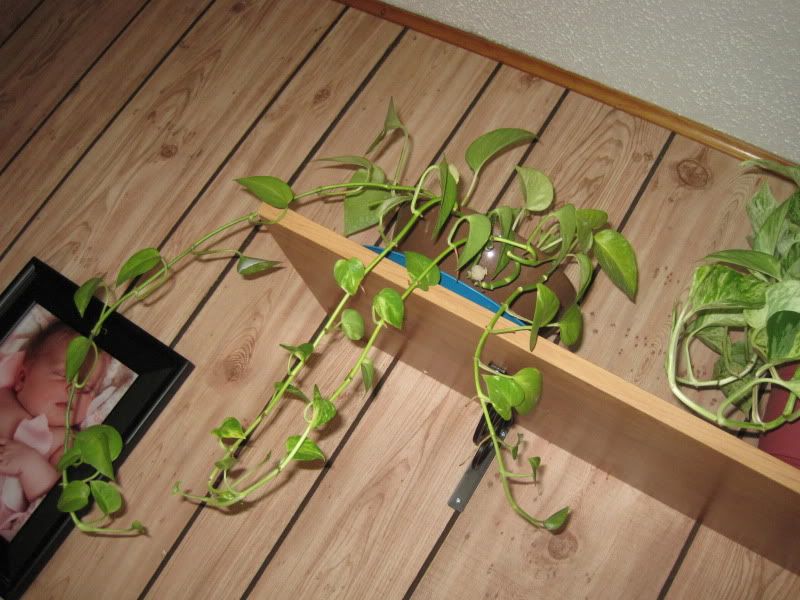 Here is my marble queen pothos. It's so beautiful! I couldn't pass it up! I can't wait for it to start trailing down!
Last but not least here is my newest purchase. Maranta leucoreura! I just couldn't pass this one up either! I had been eye balling it at the store for weeks before I finally purchased it.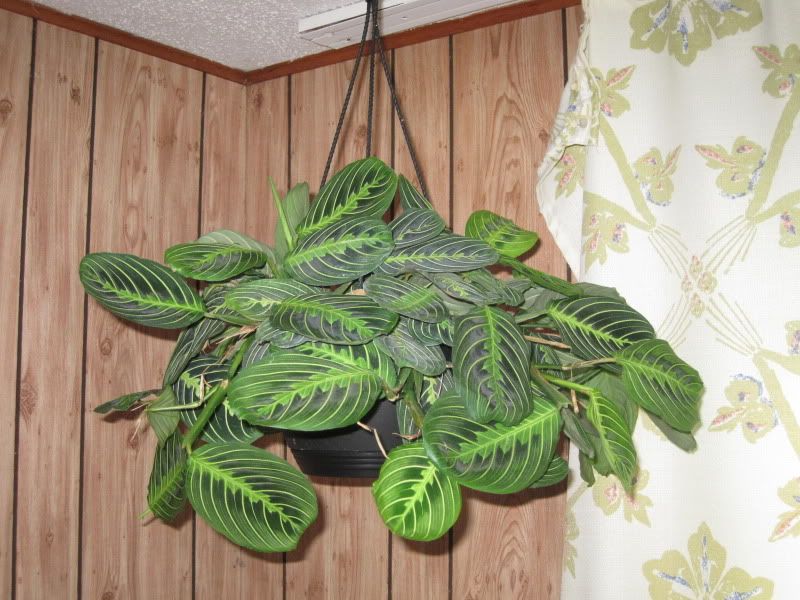 Anyway, I could use any tips or tricks I can get as far as these plants are concerned. I'm an avid reader so as soon as I get a plant I research it. However, I'd like to know what you all have to say! Thanks!
~Erin~
PS I really am good at keeping house plants. Here's what my poor golden pothos looked like prior to the neglect.