Edible Tender Sweet Potato Leaves
I posted this same thread in Asian Vegetable forum, but never being answered. Perhaps not much traffic there.
I love eating sweet potato leaves, but I cannot find any variety in the States of being grown mainly for the purpose of the edible leaves.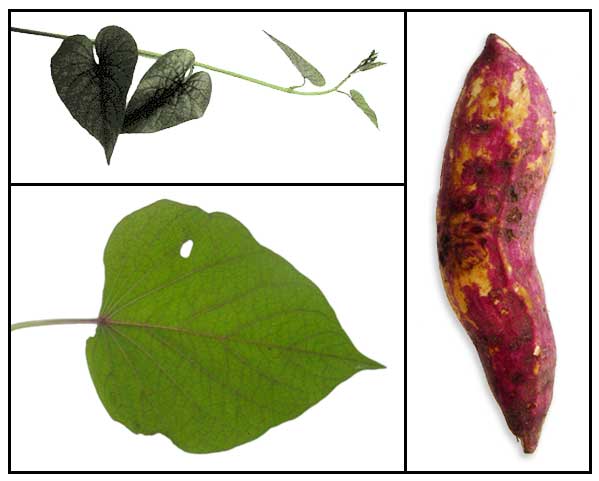 Sorry, I got these photos from a website. The edible leaf variety I have looks like the bottom photo (not heart shape).
I went to an Asian super market and bought a bunch of the leafy vegetable and planted the stems with a few leaves on. Then, I have had all nice leaves I can eat. What variety is this? I heard that Ipomoea batatas is herbaceous perennial. Is this fact including all varieties?
So... is the Ipomoea batatas that mainly grown for its delicious edible tuber as easily taking roots once the stem touches the soil?
I don't understand how Ipomoea batatas grows? I planted the cut stems and they rooted, yet they don't grow tubers. The roots developed below the soil surface for my cuttings. Other types of planted tubers grow leaves as well, yet without the root type my cuttings develop..
Can someone explain to me what this is all about with Ipomoea batatas? Chicken-or-egg-comes-first type of question
Thanks