Garden Junk in my Gardens for Spring!
jeannespines
April 28, 2012
I've been doing some planting (altho it's been still getting a bit cold)...here's a wire basket of Violas & a couple GJ birdcages on my patio:
The thrift shop wire basket ended up on my Baker's rack on the patio all decked out for Spring now:
I bought this stepping stone plaque at HLobby a couple yrs ago ...way cheap clearance & thought it looks good in this galvanized basket from a friend...the solar jar I made & it's last more than a yr now outside: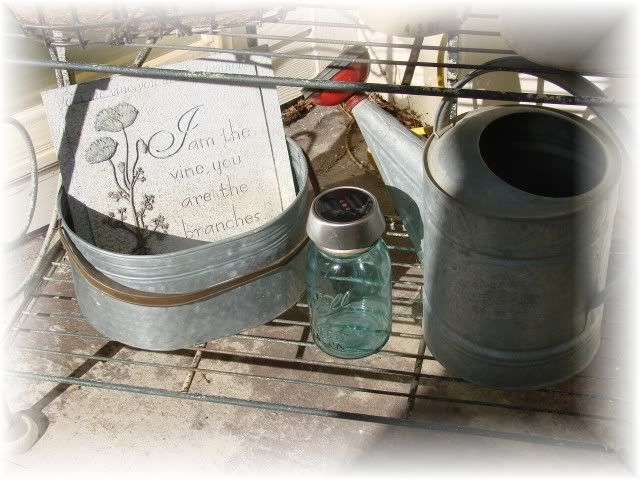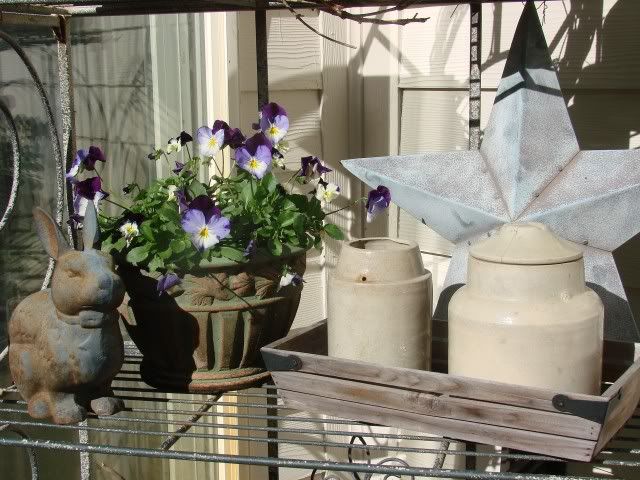 One birdcage got planted w/Aparagus Fern...suggested by a friend...I squished a 4" plastic pot thru the cage down, added some mossy stuff & the plant...that was a task! Hoping it will really shoot out of there! Also added a few yellow Moss Rose in the pot.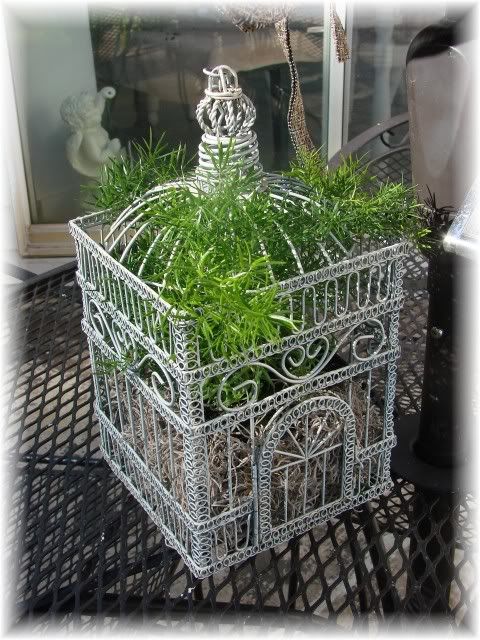 The hen & chicks in the egg basket (nearby) is doing great this Spring, too!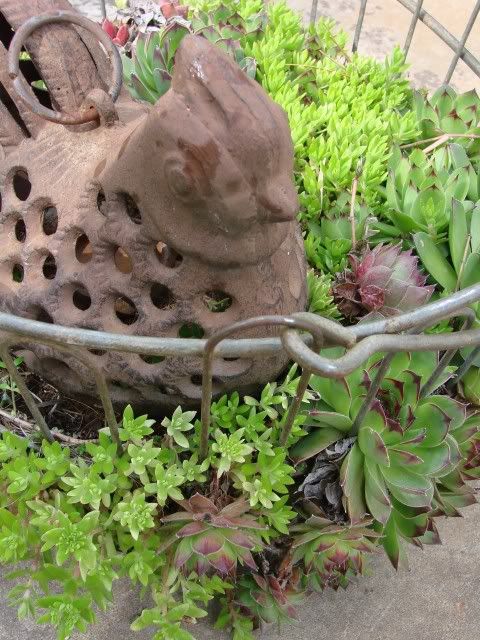 Let's hope for some nice weather! Love Spring flowers! TFLookin'! Jeanne S.