Added to the Secret Garden Barn Door
jeannespines
April 29, 2011
I added a cement star (lower left hand corner in pic) to the old barnwood door that is out in the pines in my Secret Garden. I bought a metal star dish at a GS & used it for a mold...I've also painted some blue, red & white ones...but this one is for my celestial themed door:
Here's the log swing which is part of the Secret Garden...behind the swing prairie flowers will be blooming this summer again..purple & yellow Coneflower, Bee Balm, Cup plants & a few grasses: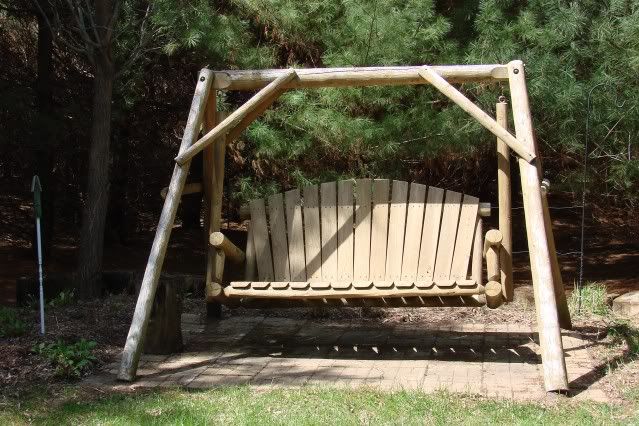 Here's a view of the barn door from the swing:
A few Hostas come up in front of barn door...but the bunnies seem to find them out here! LOL!
And here's a further away pic that shows the Corkscrew Willow tree planted near the swing & the pines (my namesake, jeannespines)...in the Secret Garden...you can't see the barndoor, it's left of that garden birdhse stake & pic is dark out there: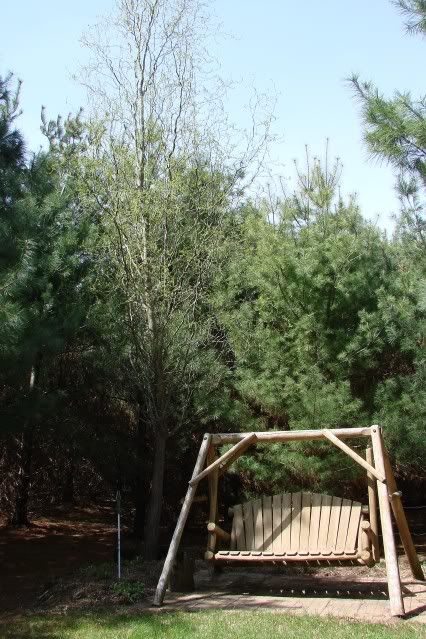 Finally a beautiful day to be outside here in IA...so worked on some garden beds & am anxious to do more GJ decorating in them! I did put a few cement 'Shrooms around the gardens, too. TFLookin'! Jeanne S.