Garden Junk Container Plantings for Spring!
jeannespines
April 28, 2012
I love 'galvanized' tubs & whiskey barrels ...so here's how it's going this Spring:
At my Garden Shed: Washtub w/Perennials planted w/ 'Live Forever' sedum is up & Dianthsus (sp?) ...the birdhse is one I painted some yrs ago ...& the Dutch shoes 'wintered over' ok outside w/Hen & Chicks:
Closeup of Dutch shoes...there's a new 'baby' in the left one: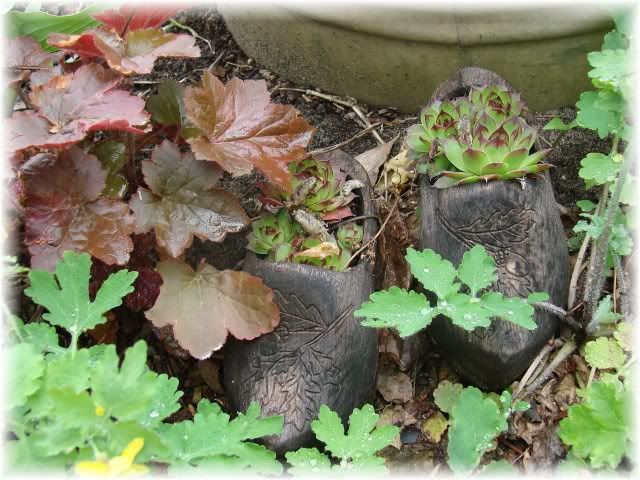 At the other end of garden shed, I planted up my Tipsy Buckets again...I'm hoping for good results ...here's Dusty Miller & Lobelia in bottom tub:
These 'Magenta' Petunias can handle cold to 28 deg ...so I planted:
And here's a full view of my Tipsy Buckets...one of my fave garden vignettes!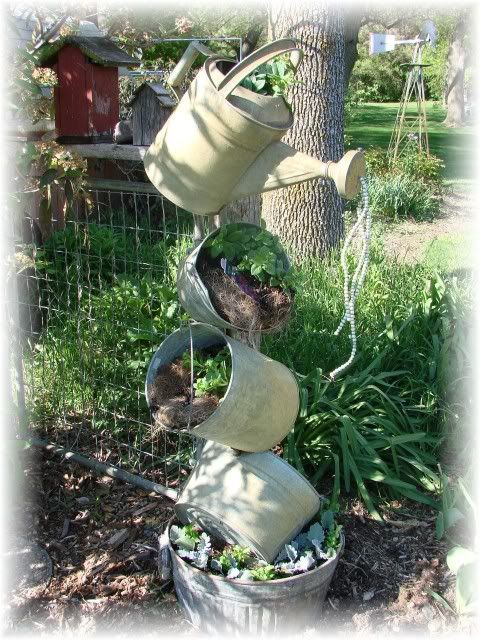 I'm hoping in a couple months it will look as good as it did this yr: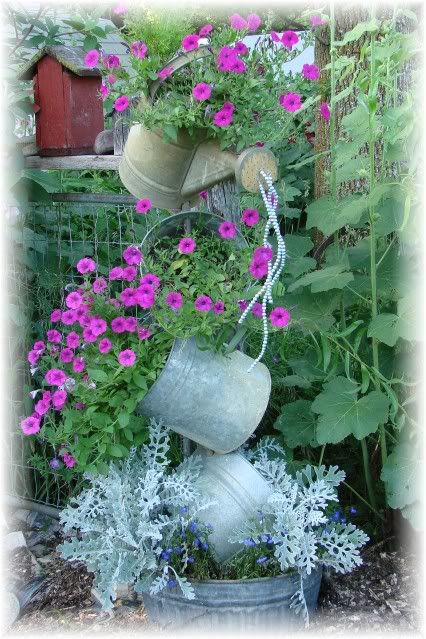 And here's another whiskey barrel (a new one last Fall) & it held 'water' so good all Winter that it killed my perennials I had re-planted from the old whiskey barrel that fell apart when we moved it while residing house. So DH drilled some holes for me & I've replanted w/Coral Bells & Hostas & an one annual...that's an old Corn Sheller behind it:
Happy Gardening, GJers! Jeanne S.