Peace Lily Propagation
TheMasterGardener1
(5B)
September 9, 2012
I got this peace lily when it very small.I had it in a plastic cup for a while when I first got it. It is a small variety. I made three plants from it and wanted to show how is easy it is.
It is growing incredibly fast after getting it into bark. Here it is before seperation.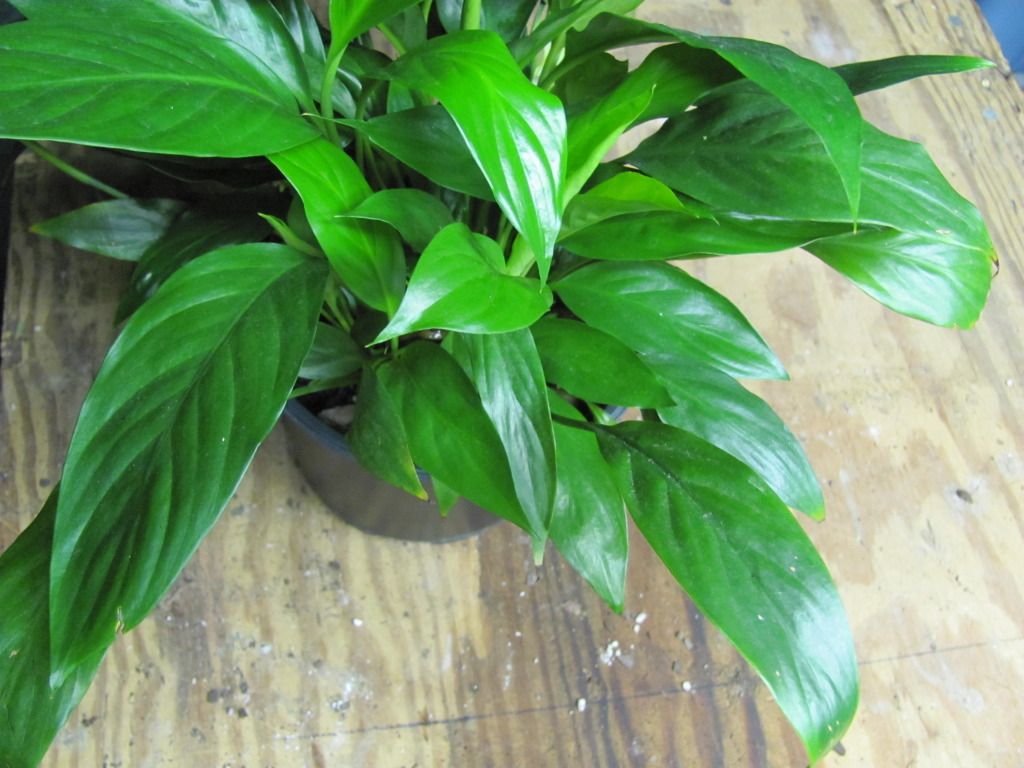 Remove it from the pot and seperate a few plants making sure there are roots on the plant you take.
There is the three plants with roots.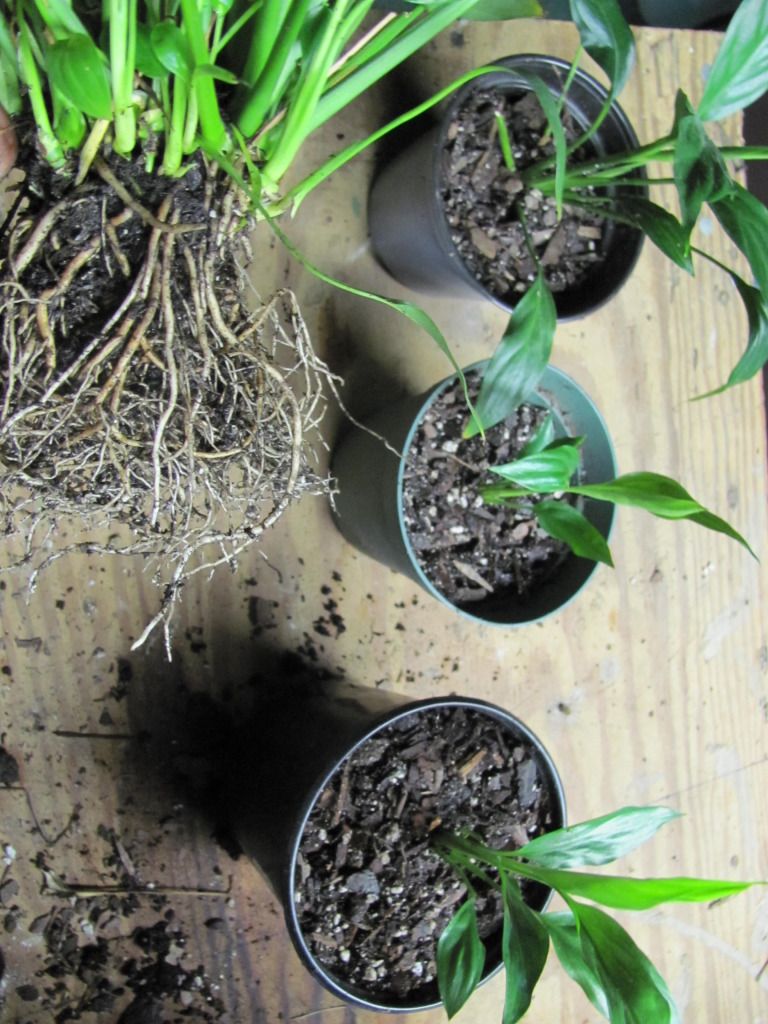 Here the roots of a little plant I took from it a few days ago. Look at those roots!!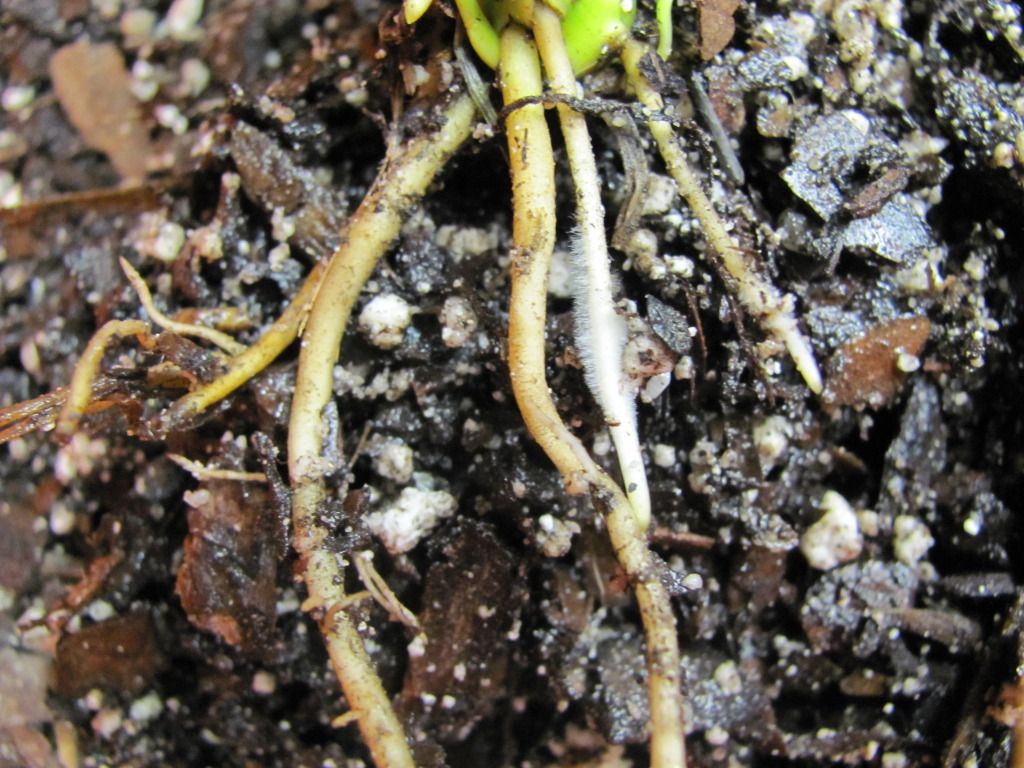 The medium I use is the 511. I had the mother plant in a larger bark mix which was growing it great too.