Bumblebee Totem
azcactusflower
April 18, 2011
I saw these little bumblebees on Colletions Etc; and I just had to have them. I thought they would make a really cute totem!!!! I already had the little tea set, so I used it for added details.
The little gold glass gems look like honey, so I added them to the teaset and around the plate.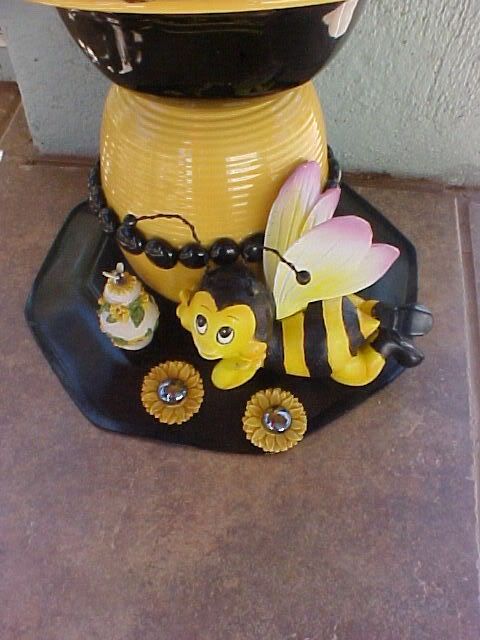 I think the color will show up real good in my garden.
I love bees!