A plant that is permanently set in one place does better?
meyermike_1micha
(5)
September 18, 2010
I was at a Botanical garden today and their plants were HUGE , healthy, and gorgeous!
The one in charge there told me one of the biggest assets to their extreme health is that they never move them..I mean 8 feet high citrus trees, palms of all sorts with lot's of growth that stay in their same location, gardenias loaded with blooms, all left in their same locations every year.....They said that their plants taken outdoors have a good spurt of growth through the summer, while the ones left inside have new growth all year long...Of course they are under a glass roof and surrounded by glass walls..
The fact the we drag our plants from indoors to outdoors, and move them all around works against consistent growth, no?
The one tree that I have set on the stairs on by back stairs and have not moved at all, all summer, has acquired the most growth out of all my plants this season.
The palms in my house, in their same location untouched, have grown faster than the very same palm that I moved to the outdoors this past spring..
What do you think? is this guy right? Just wondering...
They leave these plants in the same location except to clean them up year after year....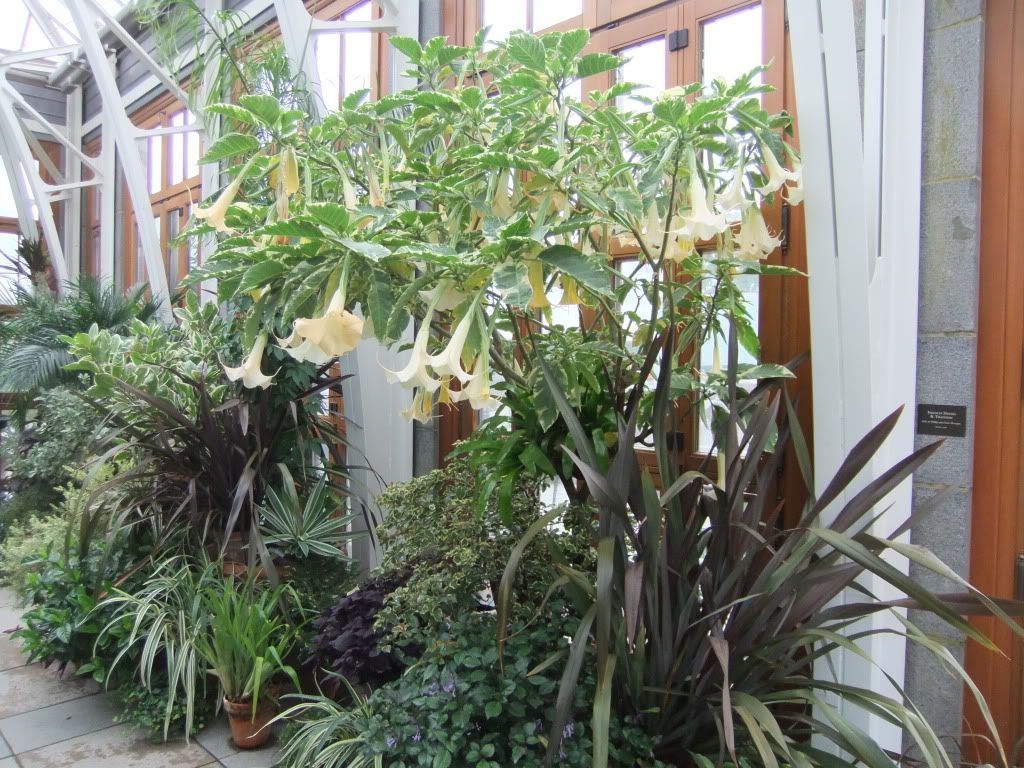 Mike