potting bench
forgive me if this is a double post....but I can't find my other one.
I found this picture on Two women and a hoe....
It says it was made by Kirkus...and I wondered if it was made by the Garden Junk Kirkus....
It looks like something he would make and the background looks like his homestead.
I love it.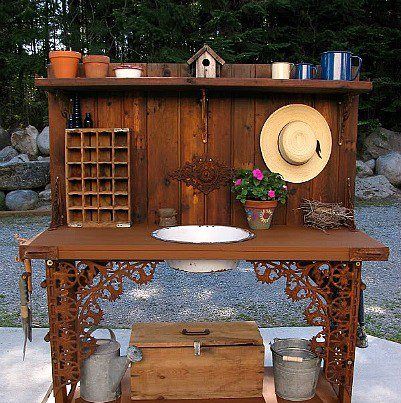 patti