Gone but not forgotten
marquest
(z5 PA)
October 16, 2011
This is Toni and Mike fault. I was looking for the purple leaf TC in bloom and saw the pics of plants I have killed. LOL So How about a go down memory lane post. Can you give me some pics of Gone but not forgotten plants. If you do not have a pic tell me about it and how do you think you killed it or was it a mystery death.
This may help some people that think they cannot grow plants and everybody that grow plants never kill a plant. Lets be their support group, and let them know they are not alone.
Fushia lived 2 years....Flowered every Fall Winter then just dried up and died. Cause of death no water in the heat of the summer.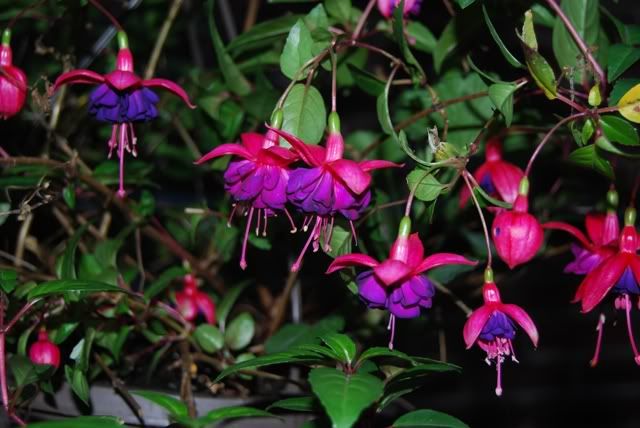 All I remember is her name was Dottie something. Every winter she would die and then the next summer she would come back this year Nothing! Cause of death under watered.
I only have one of these begonias left. They lived 5 years. This year only one survived my neglect.
Last but not least. This is a combo of houseplants that I put together every year. I have killed everyone in the combo and had to buy some after one year some after 2 years. Caladiums (sp)? are usually easy for me but this white one seems to not come back.
Cause of death unknown.