Never expected to find one of these...........
at Walmart, of all places!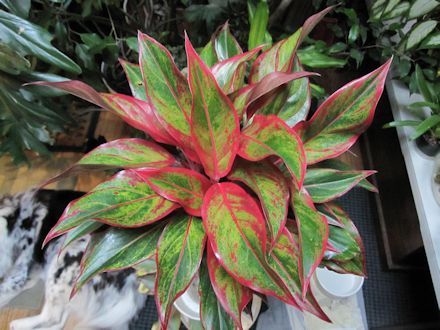 I've seen red aglaonemas on ebay, but the sellers are in Thailand (with ONE exception - FL). They must've just gotten these in, because they were in good shape. The soil is very dense, tho, and saturated. I couldn't pass it by.
Pic with flash