Copy Cat, Kopy Kat....
rock_oak_deer
(8b TX)
May 31, 2011
I loved this bottle tree from Gardener's Supply when I first saw it in their catalog.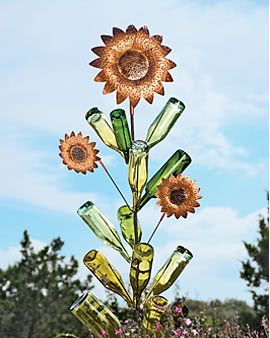 Instead of just ordering it, I really wanted to try my own version. So here it is, finished today! The sunflower is from Tuesday Morning.