Old Barnwood Colonial Birdhouse & Windowbox
I think I showed you this pic of a Colonial birdhse in March...got it for $10 at a TS & mounted it in the lily garden:
DH took the pattern & built 2 more which I got painted a week or so ago ... & also I had torn out a pic of a "shutter" windowbox from a magazine...so he built the box out of old barnwood & we attached a GS shutter...think it will look great w/flowers & vines! Both the birdhse sold FMrkt!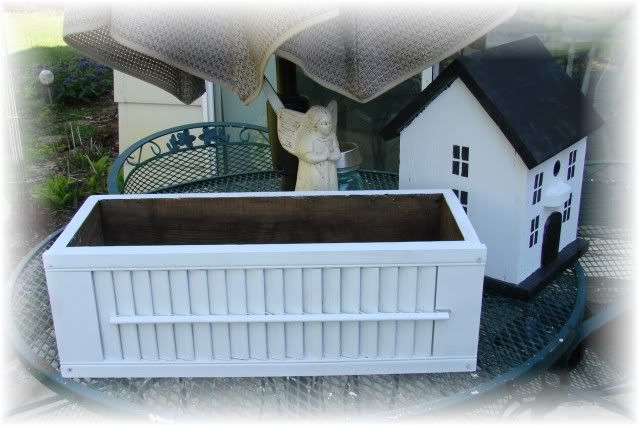 Cold, rainy, windy, 40's here today...ugh...no flower or veggie planting today! TFLookin'! Jeanne S.