Planting GJ planters & more
A cool, misty day but good planting weather here in Ia! So here's the old milk bottle crate that is on the stump out front under the bird arbor. I planted pansies in it & the barbed wire balls were purchases at a craft show last yr...I'm not good at handling "barbed wire!" LOL!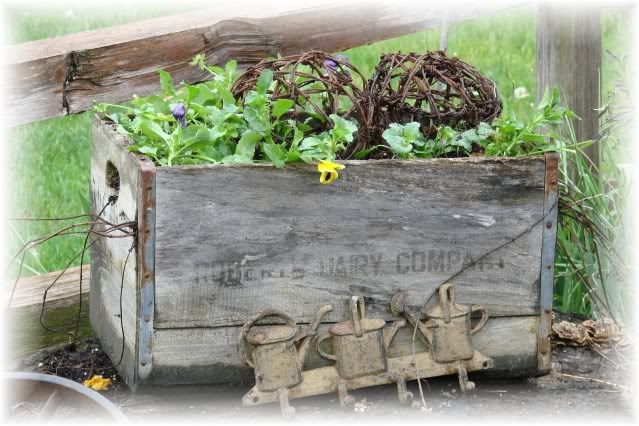 And I decided to do an herb garden on the patio, close to the house...so I used an old enamel pan that I had previously tried growing a miniature garden it. Here's a view of the plants...2 Sages, Sweet Basil & Lemon Balm: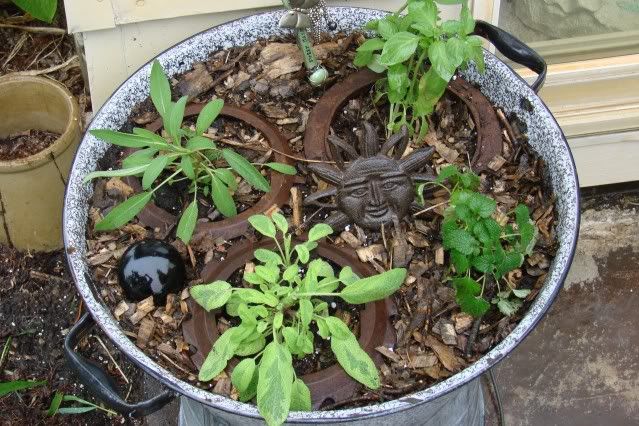 Here's a close-up of the silverware plant marker (it's been used outdoors a couple yrs now) ... & I circled the plants w/old metal seed plates...the iron sun is a HLobby clearance item: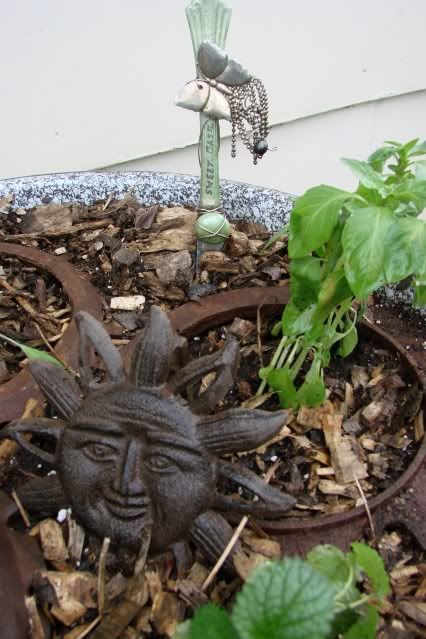 I wanted it up off the ground...so used an old rusted out metal bucket for a "plant stand" of sorts ...& added the iron bunny (HLobby find last yr).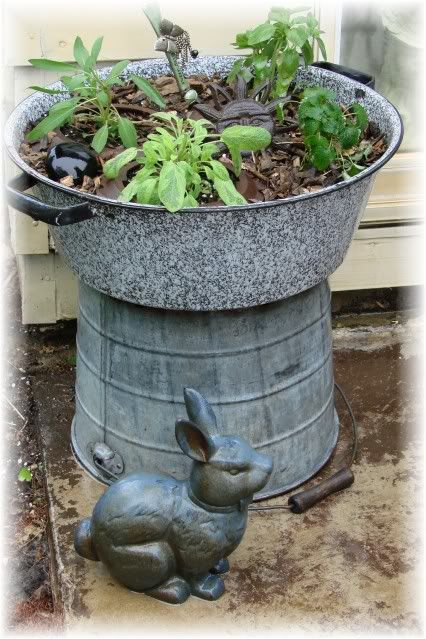 And here's the whole area there...patio corner/porch garden...ornamental pepper planted there & will have some ornamental cabbage plants when I plant shop again:
Hoping the Herbs will look much healthier in a week or two! Good ol' GJ planters! Gotta love 'em! TFLookin'! Jeanne S.