More GJ Planters ...by the Ponds
The other day I planted this old Copper Kettle & Copper planter ... today I added my brown metal teapot to the vignette...all you totem people gave me the idea of making this "totem-like" w/a big brown insulator I bought at a GS last yr, I think: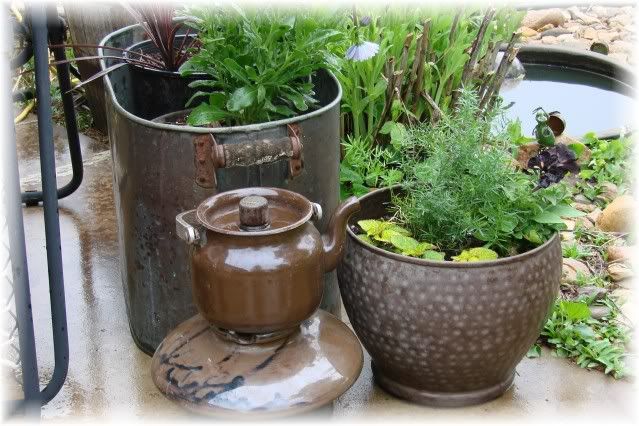 Here's a better view of the Teapot totem ...I use teapots to water my plants: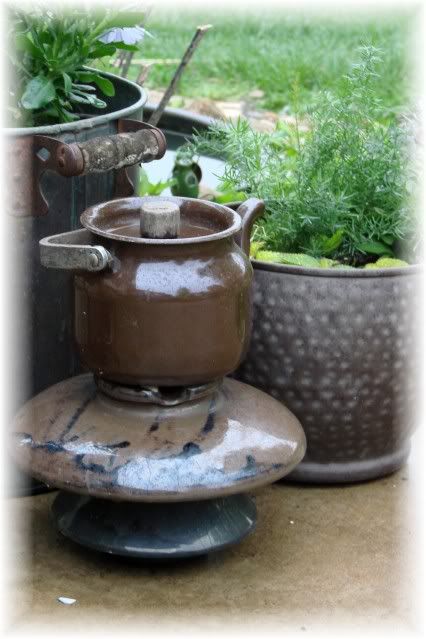 A "short" totem, I know! LOL! And here's another view...the barrel pond is at this corner...where I showed the metal froggies the other day: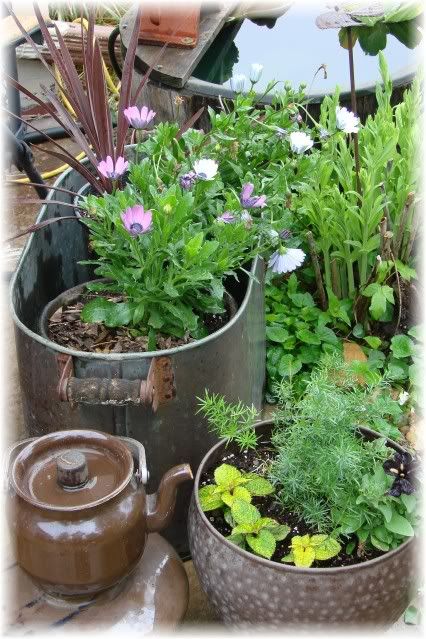 At the fish pond I used these planters...the cement square one w/pea gravel finish is quite old...bought it as a 2nd & it stays out all winter...tho I turn it upside down: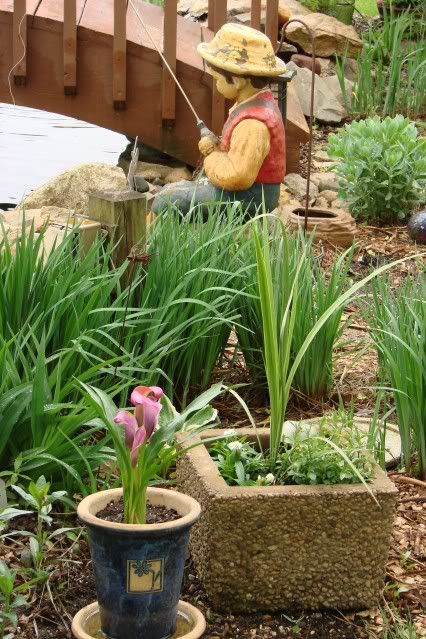 At the other end of the fish pond is a cedar wood planter (gift a few yrs ago) & I filled it with Petunia's & an iron frog stepping stone (clearance buy last yr from HLobby)...I love HLobby!)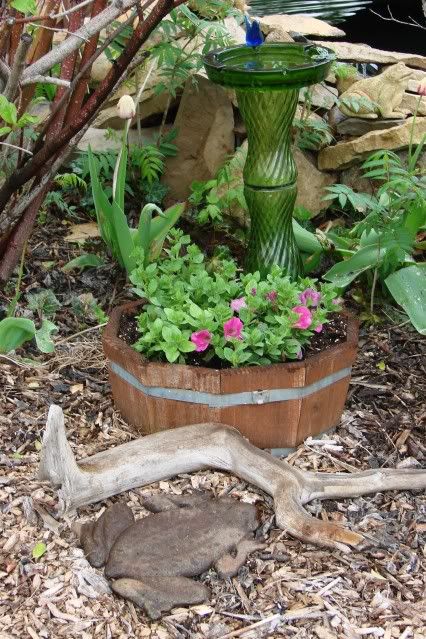 You can see that same glass totem birdbath I made in May 2009...it has done good! It's so fun to get ideas from this forum!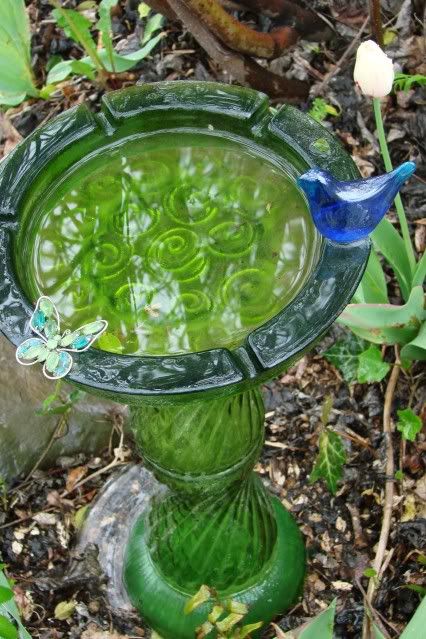 Another view shows the Red Dogwoods a bit & some of pond bridge. Seeing this pic, I think I need to add another of my cement 'Shrooms! TFLookin' & hoping May brings some more good weather after these upcoming couple days ahead of rain & cold! Jeanne S.