How did I get here/this far
greendale
(6B)
October 8, 2012
It was all started one day in spring last year we went to Home Depot and wondering into the garden center. My then two and half years old daughter saw a pink colored begonia and had to have it. I don't even know were we at the house plant section or the annual section. But anyway the begonia come with us back to our apartment....and died one month later. That's actually within our expection as we always thought flowers (whether they are in pot or cut in water) live just one season. With some online research, we know that plant is begonia and house plant suppose to live years.
But my daughter's love for flowers did not defeated by the accident. This time was a purple colored plant in a 2" pot got from Ikea summer last year. And the tag says "Hymalaya mix", never been able to find out what Hymalaya mix but it brings me to GW house plant forum. I actually do not remember how we find the name (rhoeo spathacea tricolor) of this plant. It kind abused by us as we did not know anything better. It has been in original soil and then potted up with Miracle Grow soil. But it survived and I just repotted it into Gritty Mix two weeks ago.
The next plant we got is a pot of Schefflera arboricola in last winter. Because the pot they were in is too small, they all grow outward and I repotted into gritty mix before I brought them indoor this fall.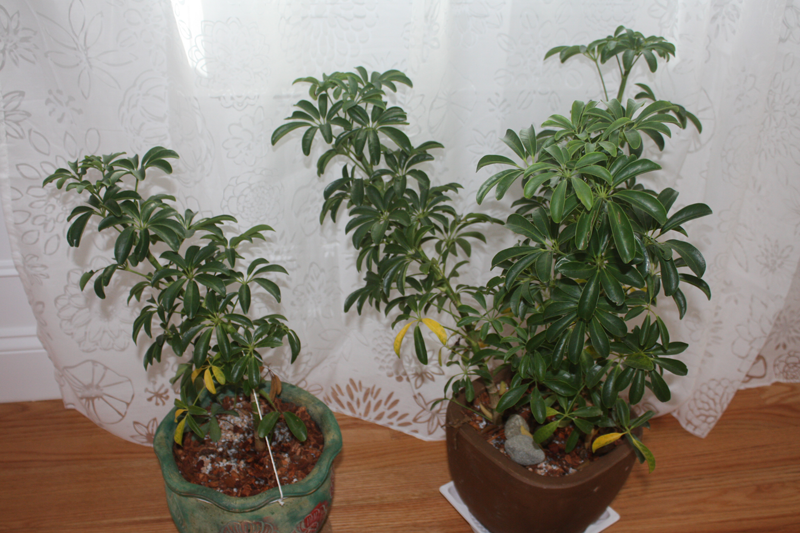 In the spring this year, I got a Jade, a TC and a NOID succulent cutting from my friends and coworkers. And I read more in GW. know what is perlite and much later Al's Gritty Mix. (but finding ingredients took a long time, I could not find pine bark fine and have to use rep-bark and it is expensive, now most of my gritty mix just using gran-i-grit and turface). I bought perlite but never thought ask for coase one and never rinsed it. Neverthless, the cuttings are all rooted in the mix of perlite and MG soil. And we are ready to move to our first house this summer. And found out there is a NASA air purifying plants list, been pragmatic or cheap, here are a golden pothoes and peace lily that we got when they are on sale, the golden pothoes are supprisingly doing very well in gritty mix. The peace lily still in original soil. Not sure if it will do well in gritty mix.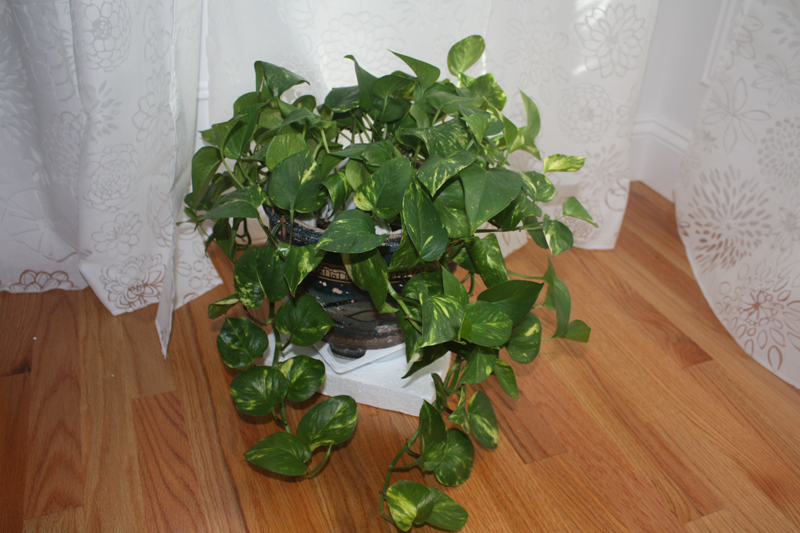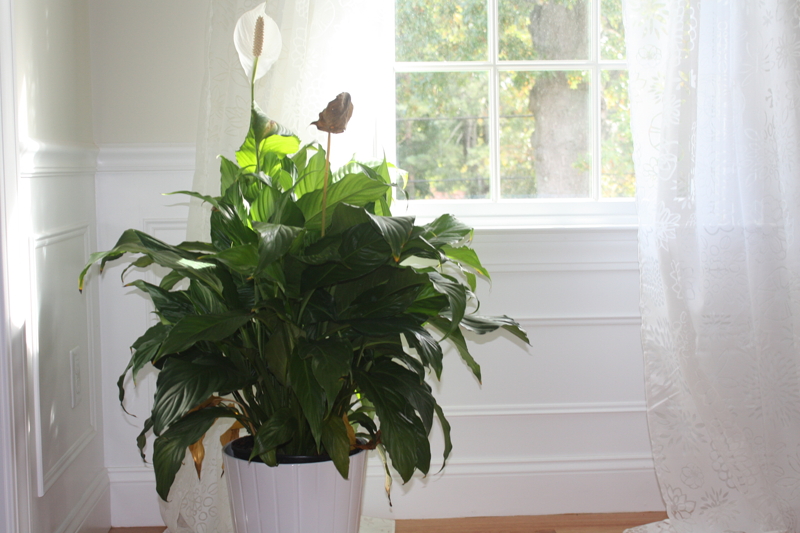 Oh, and how can I forgot Sans. Such an easy plant, just sit there and been pretty. And did not know ID a San is a very diffcult task.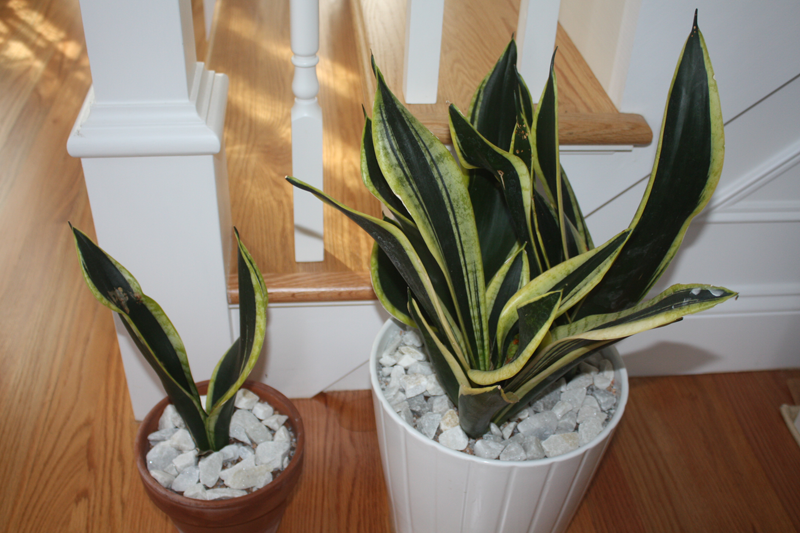 And another Schefflera - tree shaped - has to have it.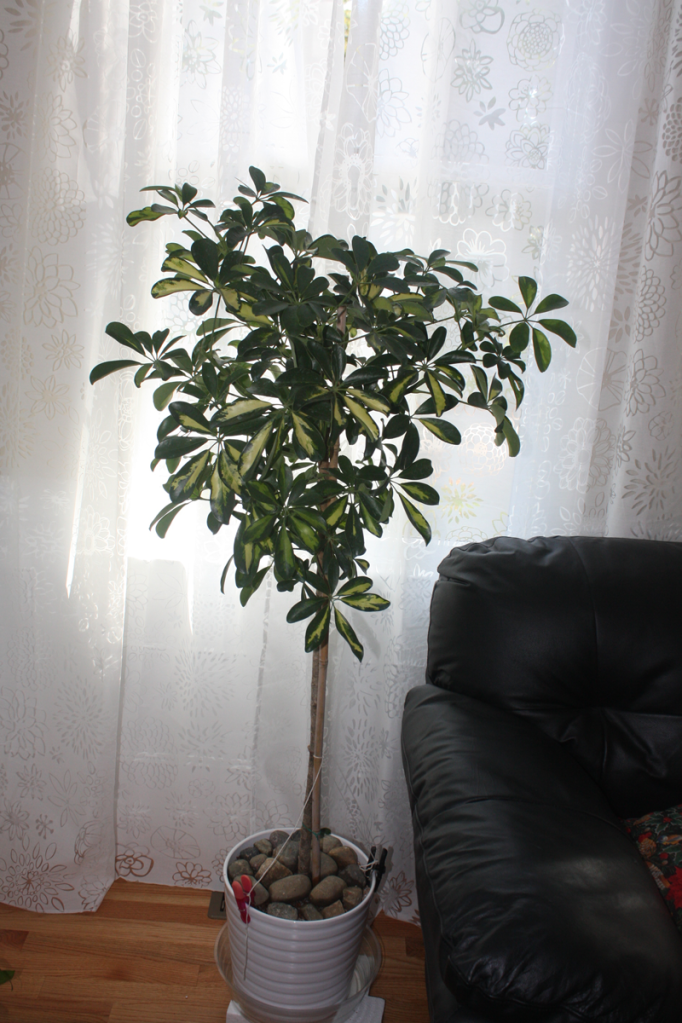 And a silly spiky garden. I put all the cactus in one pot so that my daughter knows not to touch anything in this pot. And see all the color balls, know who choosed those cactus?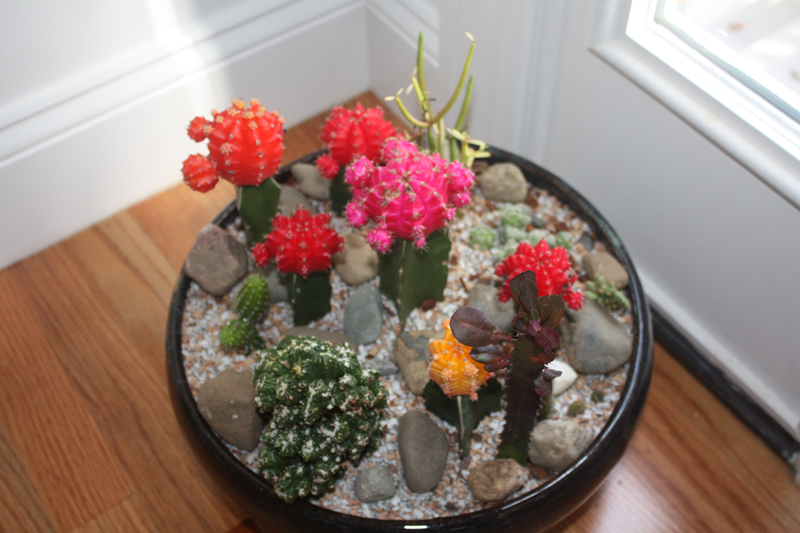 and other succulents that rescues /on sale (99cents each from lowes) that I will post in C&S forum for ID.
Yes. They are cheap common plants that you can find in any big box stores, nothing rare but we still love them.
Thanks for listening.