Hoya light green leaves nutrition help!
Grantgarden2 Zone 5a/b
October 20, 2013
One of my neighbors has a Krinkle 8 hoya with really light green leaves? The other hoya next to it is the mother plant, it has dark green glossy leaves? Does the Krinkle 8 hoya have a nutritional deficiency? Which nutrient is it missing? Or would help green up?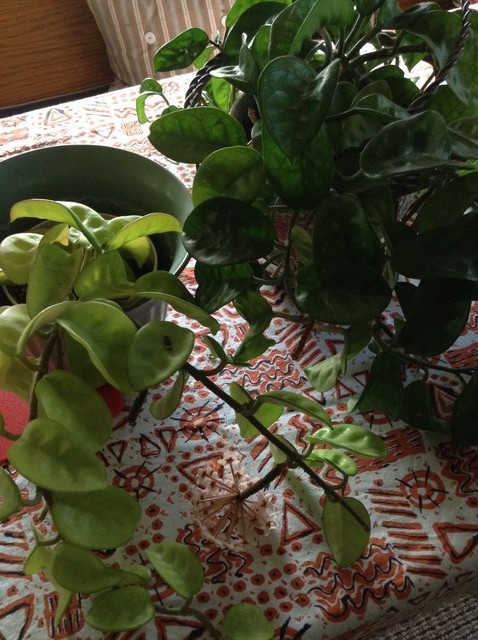 This post was edited by Grantgarden2 on Sun, Oct 20, 13 at 21:49