My new Plants!
Kinda sad how I got them tho. An old woman passed away either last night or early this morning. She was 84. A good friend of both of ours went in and saved these. She gave them to me. Please forgive the mess of the pics. I wanted to get pics of them before my DH put them up. Too late for the Potho~~ (hope that is right, haven't looked it up yet)
This one I need an ID on, I'm not sure what it is.. can anyone help?
and this one I am letting my DH have, he loves it!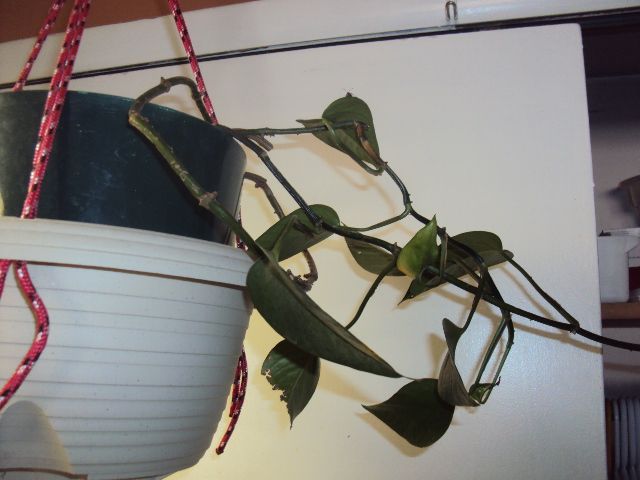 And this is a Christmas Cactus? Least that is what she said it was.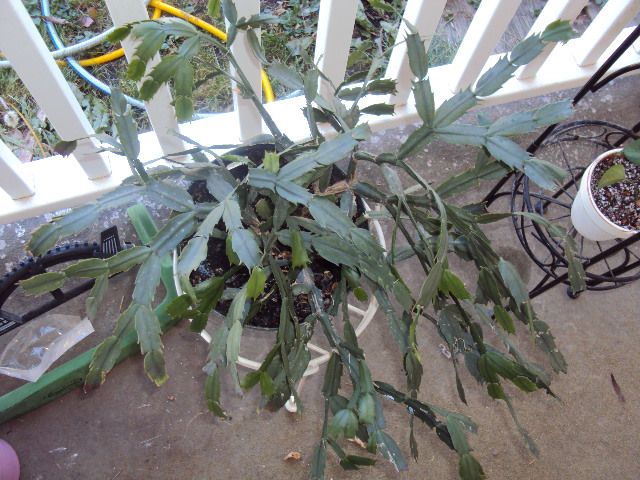 They all need new soil, but I am going to wait for a bit for them to settle in here first. Different lighting and everything. Besides, I don't have the mats for them all.
But this is what I got from a very well known old woman that was very "needy and demanding". But was a good person. She will be missed..
Marjie