Wisteria, Grapevines, Roses and Succulents
nanagrandma
(9 SouthWest, Calif)
June 25, 2010
In reading Giggles post about Kiwi Vines I thought I would post my arbors. On the Discussion side I have posted more pics of my Succulents.
Wisteria it is fast growing and you cannot kill it but when it is flowering it is beautiful. You have to be careful because the vines entwine the wood of the arbor so my DH makes sure it grows on the top slates, otherwise it can uproot the posts. BUT this year my DH cut it all down, but like I said it won't die.
Sylvia/NanaGrandma
Arbor with Wisteria side view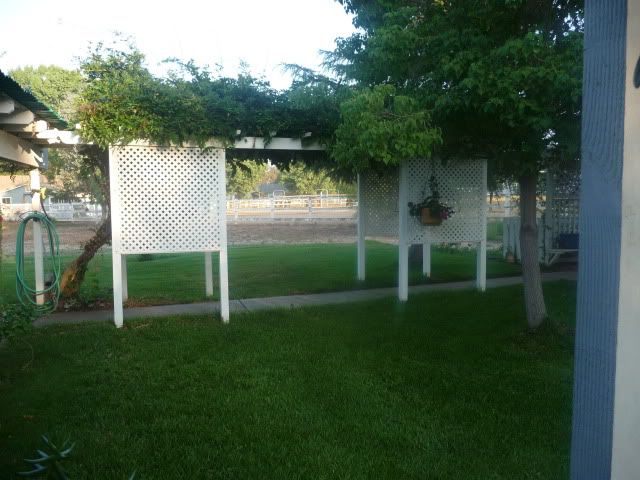 Arbor w/o Wisteria
Grape Vine Arbor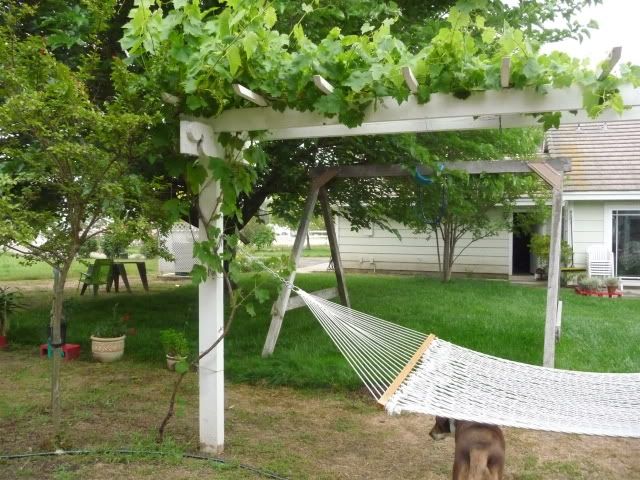 Red Rose Arbor with Champ guarding it, LOL
Sorry my totem is dirty in this pic!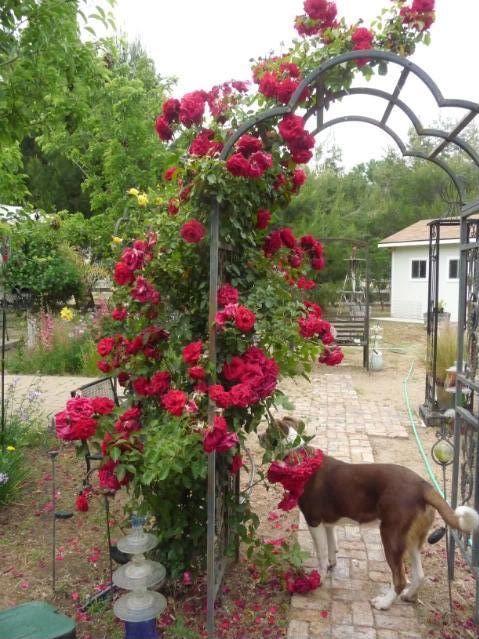 Sucullent Area