Yard sailing. Its a sickness
concretenprimroses
(4B NH)
June 6, 2011
I got tired gardening on Saturday and went out late morning to see if there were any yardsales nearby. 11:30 is close to the end for many yard sellers who tend to end at noon because if they start at 8 the early birds arrive at 7. So I wasn't really expecting any thing. Sooo I went to 3 sales and spent $12.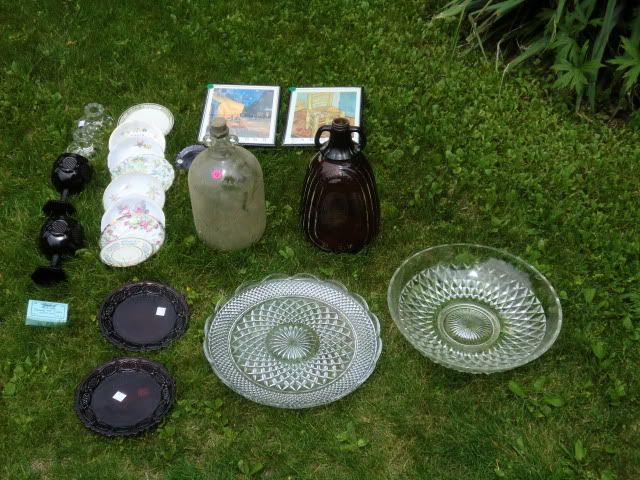 The framed prints are for dd. I love the bottles. And the big heavy platters for totem bases. And the red glass. And the little plates: will they stay whole for flowers or be broken up for mosaic?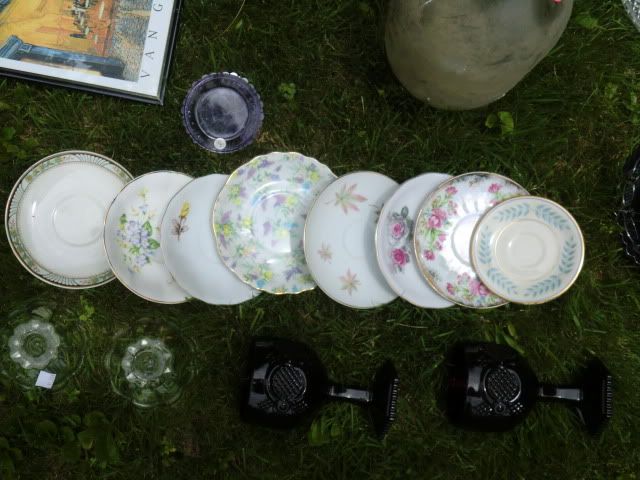 This last thing, a seat with a hinged cover full of knitting needles is behind the car so dh won't see it. I snuck it into the house through the front door and straight up to the upstairs front porch where he will think its been there forever. I'm really not sure why I bought it for $3, but a friend of mine who is teaching a knitting workshop came by and I gave her some needles because she has to plan on some of them "disappearing".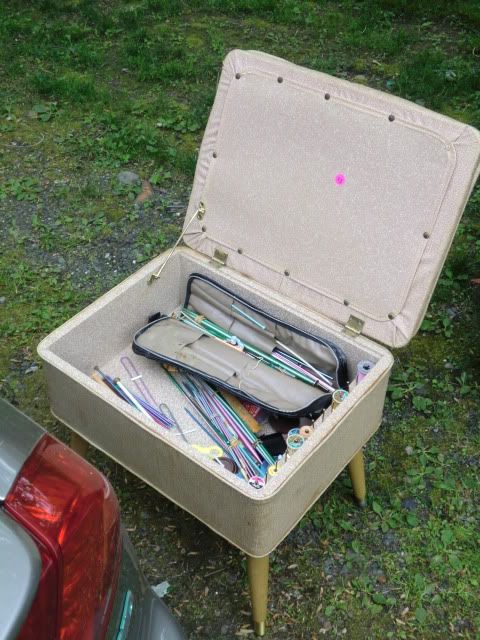 I gotta start making things! But I've got so much gardening to do here at home and also for my garden club. In a week or 2...
So much fum for $12.
Kathy