re-soiling question
Lamora
(4)
October 13, 2012
Hi Everyone :) I have a fairly large Thanksgiving Cactus (thought it was a Christmas Cactus, but was corrected) that was given to me. The soil is still wet from when I recieved it a week ago, and it seems very heavy and dense.
I can't find any bark, ANYWHERE for the 5-1-1 mix,(except at the pet store for reptiles and that is very pricy right now) but I do have a special mix from a Nursery. It is what they use and seems pretty good. (they had samples)I haven't used it yet on any plants. But it seems to be good. Plus, for now, it is all I have.
My question is, Would now be a good time to re-soil it? Or would it be better to wait till Spring? It doesn't have any new starts on it. Looks kinda sad where it is right now.
here is a pic of her.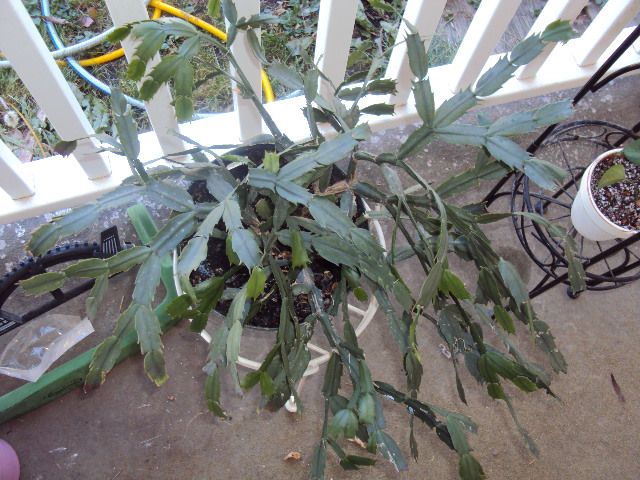 Any advice? Thanks in advance.
Marjie :)