How to use 4 foot birch logs???
concretenprimroses
(4B NH)
June 5, 2010
OK You all were so helpful with the hose reuse ideas.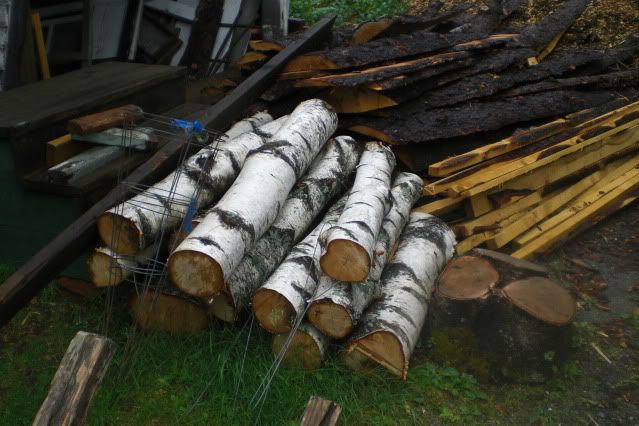 We cut down our nice birch clump because it had started to bend over in the snow and lay on top of the neighbors cars. Dh REALLY wants to saw up the beautiful 6 to 8 inch diameter logs to burn in our woodstove next winter. He says that if I use them in the garden they will just rot and that would be a waste of good hardwood. What do you think? They are not paper birch so peeling the bark off for crafts is not an option.
I kind of want to drill holes in the bottom and insert them over rebar pounded in the ground here and there in the garden. I'd need something on top to cap them off. Not sure I can convince dh. What do you all think?
And while we're at it, what about the bark of the spruce and fir trees that got cut off by the guy with the portable sawmill before he made our lumber for us? The are really cool looking too tho its hard to see from this pic.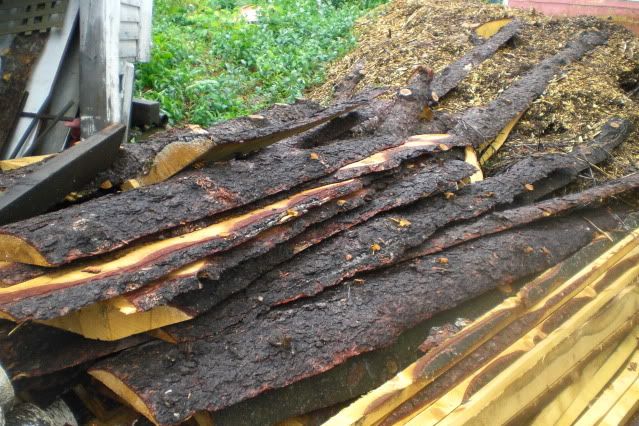 thanks,
Kathy