Christmas Cactus re-potted
greenman28 NorCal 7b/8a
October 8, 2012
Much to my chagrin, quite late in the season.
But it had to be done, as the last re-potting was years ago and without the benefit of my current mix.
So I put together a batch of Fir bark, Perlite, and a very small fraction of Fox Farms Ocean Forest soil
to bind the other ingredients and retain moisture. I added a half-dose of Osmocote 4-month slow-release.
Then the real chore of untangling roots and blasting the old soil out of the substantial rootball.
I know that Pirate Girl (Karen) has been asking for a shot of these roots ever since I began posting
pics of this 33 year-old Christmas Cactus. Anyhow, here they are :-)
A month ago, before taking cuttings for my Aunt:
And today, a shot of the Root-beard, about two-thirds bare-rooted: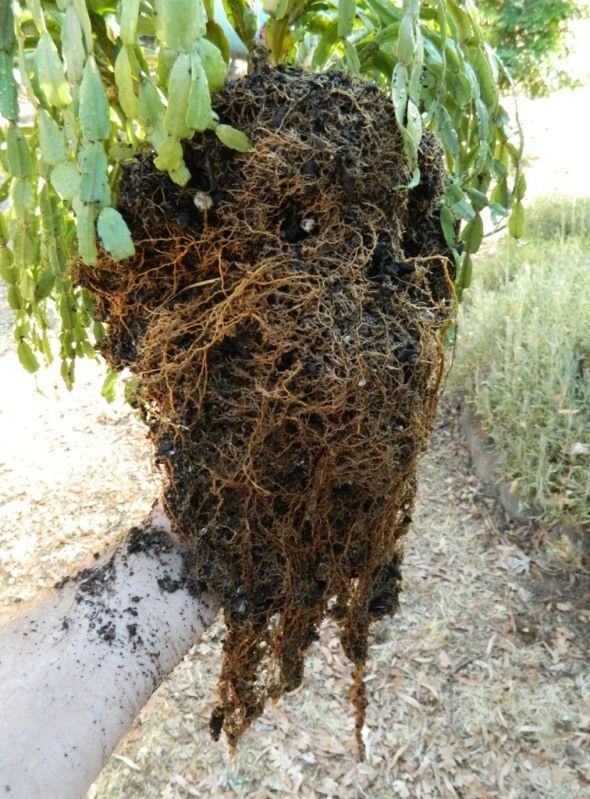 Re-potted and watered in thoroughly. And I only broke one piece! :-D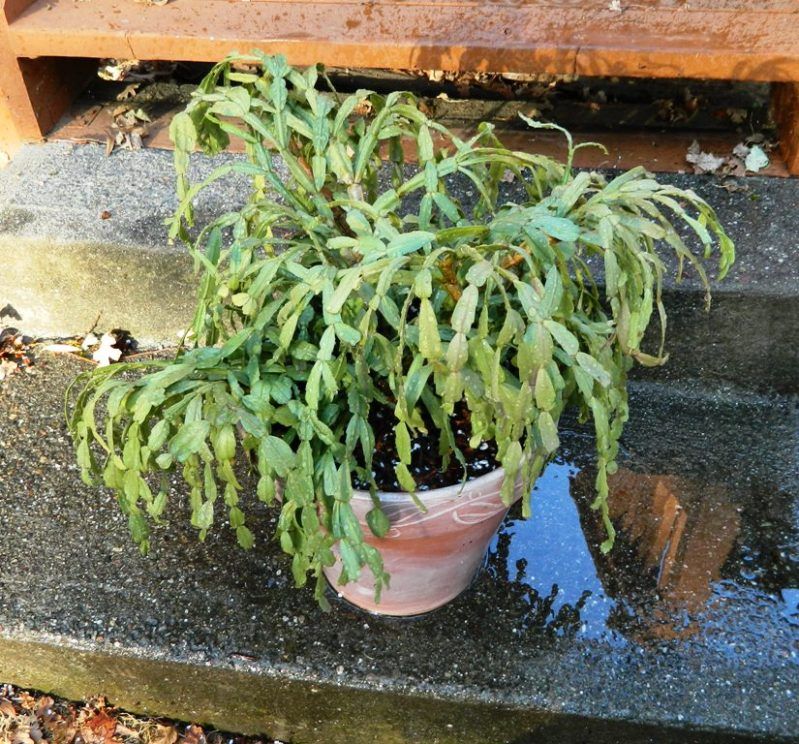 Josh