New Orleans Garden Art - Little houses
concretenprimroses
(4B NH)
June 29, 2010
Strawberrygoat/Becky asked me about the pic of the little house from New Orleans on the side bar of my blog. I decided to answer in a separate post.
These were part of a display at the New Orleans Botanical Garden a couple of years after Katrina. I'm not sure who the artist was unfortunately. Actually, I think there were many different artists. I'm sure we have a brochure, somewhere. (Sigh... See post about decluttering.)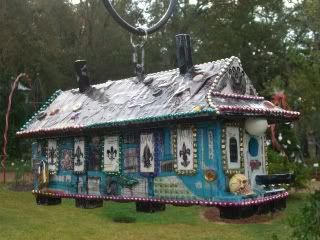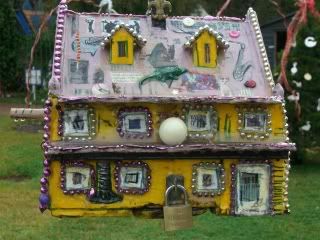 There are more on my blog. Here is a post I did some time ago with others, and there is also one in my sidebar.
Each one hung on a pole with a location name painted on the pole. I love them!
Enjoy!
Kathy
Here is a link that might be useful: New Orleans Garden Art on blog