A few junk projects
seamommy
(7bTX)
June 22, 2010
I made this table from broken plates and stuff. The blue chair was sitting on a curb with two others and the guy wanted $25 for all three of them. I bit.
I got these two metal dogs at the Fort Worth plant swap last fall and repainted them. I didn't care for them at first, but they're growin' on me.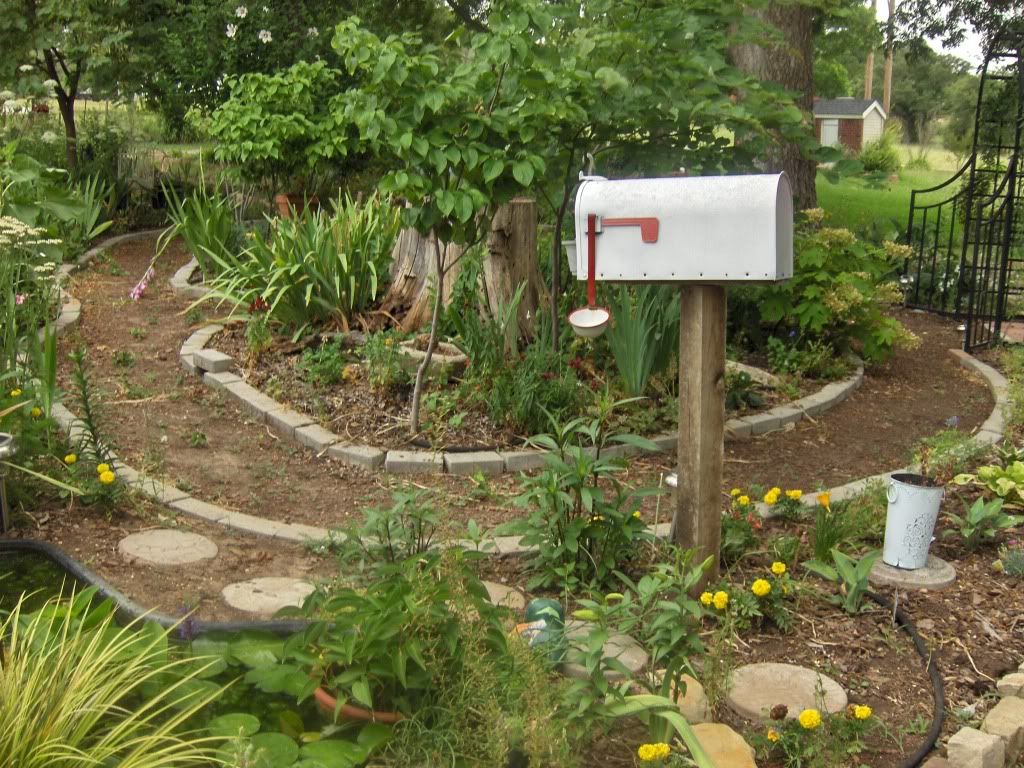 The mailbox and the cedar post it's mounted on were trash-trolling finds. I use it to hold plant supplies and goldfish food. I had to put them up high to keep the racoons from eating my fish food. I also have to put moth balls in the box to kill the odor of the food or the coons will climb the pole and open the door.
I know, it's kind of predictable but I always wanted to have an old washer for a planter. In the background you can see some of the scavenged wicker furniture. Most of it I got off curbs around town a couple years ago when the plastic "wicker" came out. Also you can see the swan platter that I rescued and repainted. It's wooden so it stays out of the weather.
I dragged this cedar porch post out of someones trash. I brought it home, painted it white, added a pineapple finial, and set it in concrete. Then we added the lattice 'wings' to support the Climbing Dortmund rose.
I'm not sure how to re-size the pictures, so I hope you enjoy this. I have a couple more things I want to post, but I haven't loaded them into Photobucket yet. Cheryl